Delivering the confidence to invest
Infrata bridges the gap between infrastructure projects and investors. We ensure that projects get the funding they need, while giving investors the confidence to make the right decisions.
We provide ambitious support in public and private sectors.
The Infrata team provides market-leading support to some of the world's most exciting and ambitious infrastructure projects, both public and private.
Some stats
45
Major projects under construction or in operation
400
Infrastructure projects over last 10 years
$250bn
Value of transactions to date
What sets us apart is our approach
Efficiency and Experience
We combine the experience and efficiency of an established company with the thirst for innovation that you'd expect from an independent boutique consultancy.
Creative and Different
We're not afraid to do things differently – to approach familiar problems in a creative way. This has proved key to managing and mitigating factors of risk on numerous major projects.
Analytical and cutting-edge
Our process combines the use of cutting-edge analytical tools with decades of industry-specific experience. The result is a robust investment strategy that works for both investors and infrastructure, and in both public and private settings.
Meet the team
The core of our team comprises technical and traffic and revenue advisors who work across all infrastructure sectors.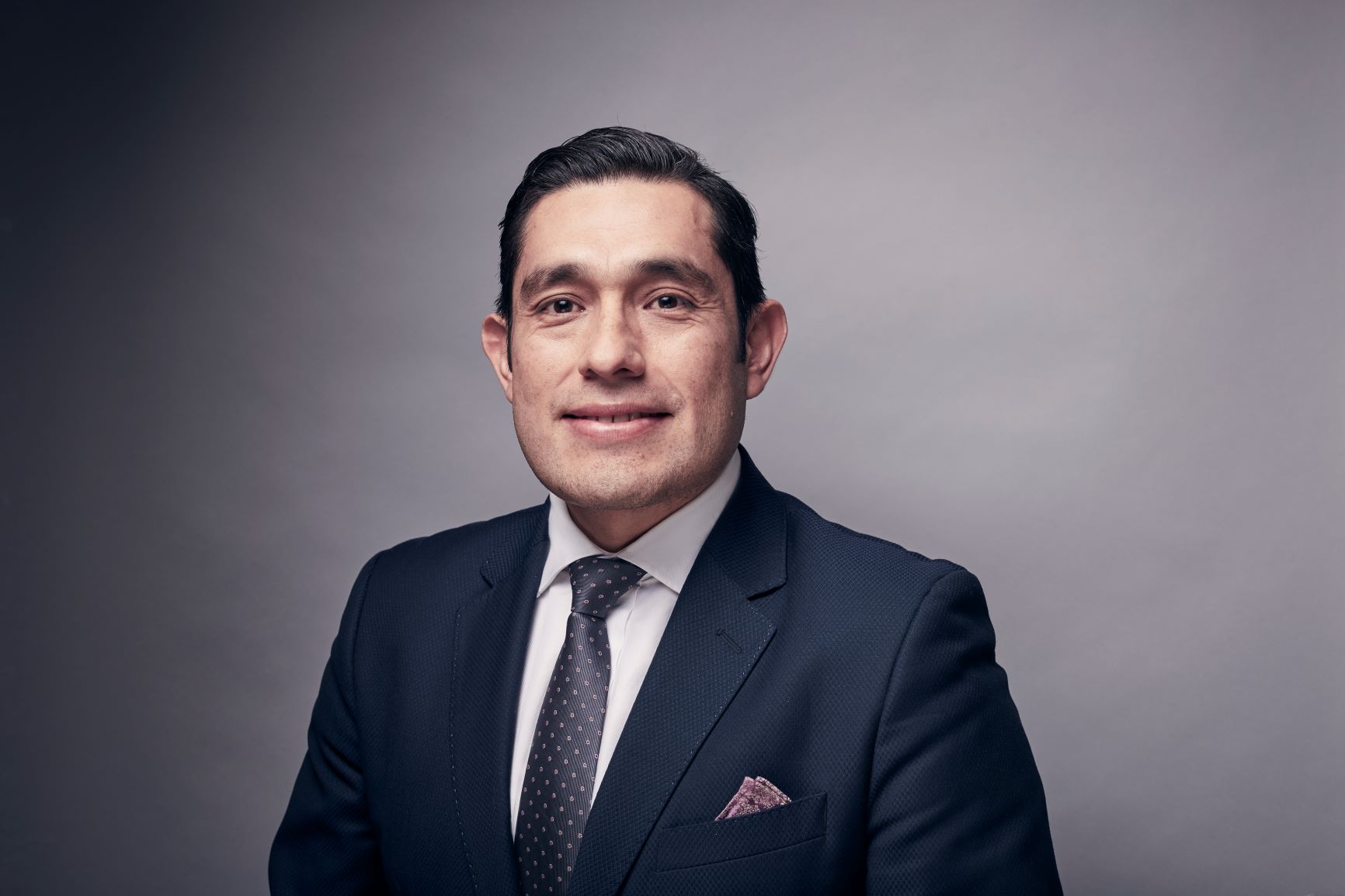 Alonzo Guzman
1 of 32
Infrata's Managing Director since 2016, Alonzo Guzman has more than 14 years' of industry experience. He has advised lenders, investors and sponsors of infrastructure projects all over the world. He has served as a Director at Infrata since the company's inception. 
As a Civil Engineer, Alonzo has undertaken a variety of roles, including Lenders' Technical Advisor, Procurement Advisor, Project and Programme Manager, and Employer's Agent. Alonzo has supported the management of PPP procurement internationally, as well as leading a number of LTA transactions across transportation and accommodation sectors. 
Alonzo holds a BSc in Civil Engineering, and an MSc in the Management and Implementation of Development Projects from the University of Manchester.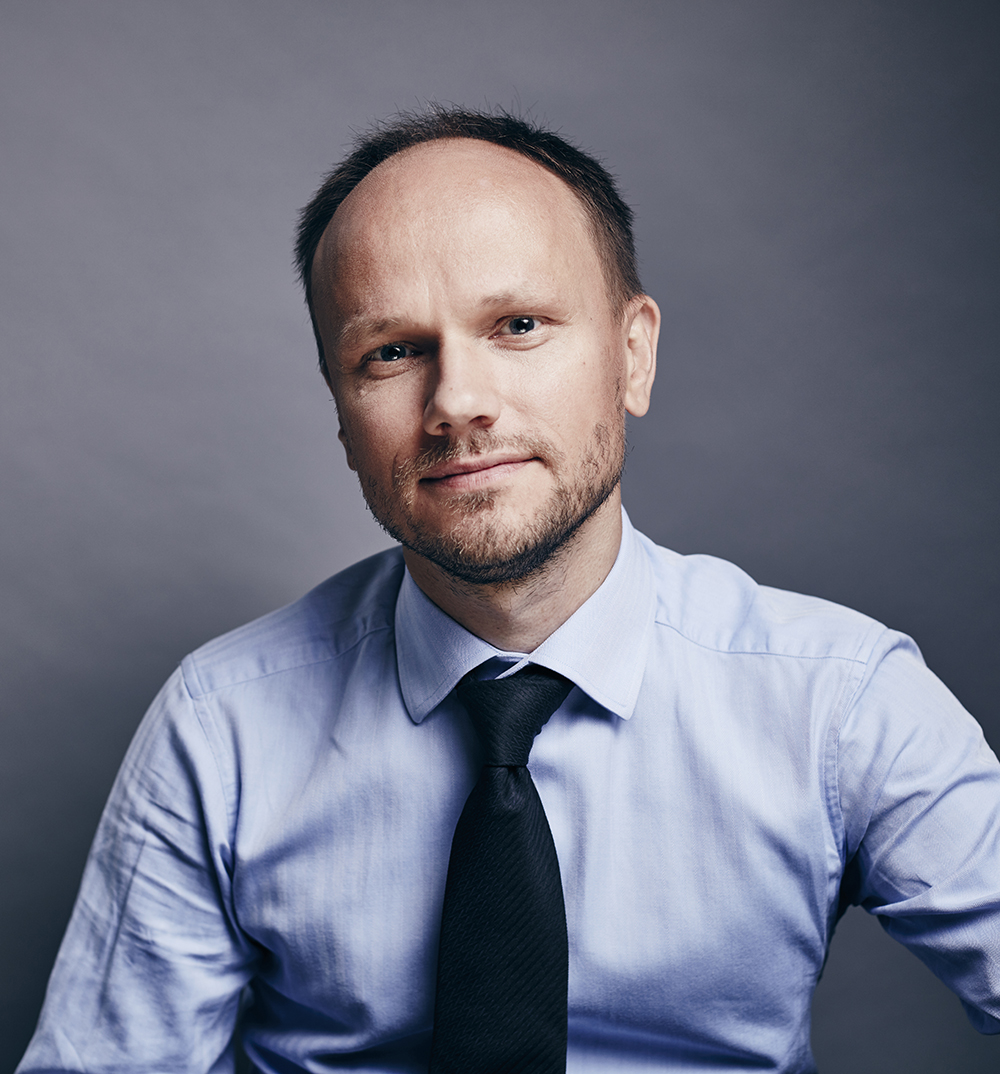 Valery Olefir
2 of 32
Valery Olefir leads Infrata's aviation team, and is responsible for strategic advisory services across all transport sectors at Infrata. He brings more than 20 years of experience to the company, having worked on a large number of advisory and due diligence projects. These projects combine traffic forecasts, business planning and technical services for clients across Europe and globally. Valery has lead over 20 airport due diligence transactions, many for complex airport networks. 
Prior to joining Infrata, Valery was a Vice President within HSH Nordbank's Transportation and Infrastructure team. Here, he was engaged in debt and advisory mandates on a range of transport assets across Europe. Before this, Valery was a Managing Consultant at Scott Wilson Business Consultancy.
Valery holds an MBA from London Business School.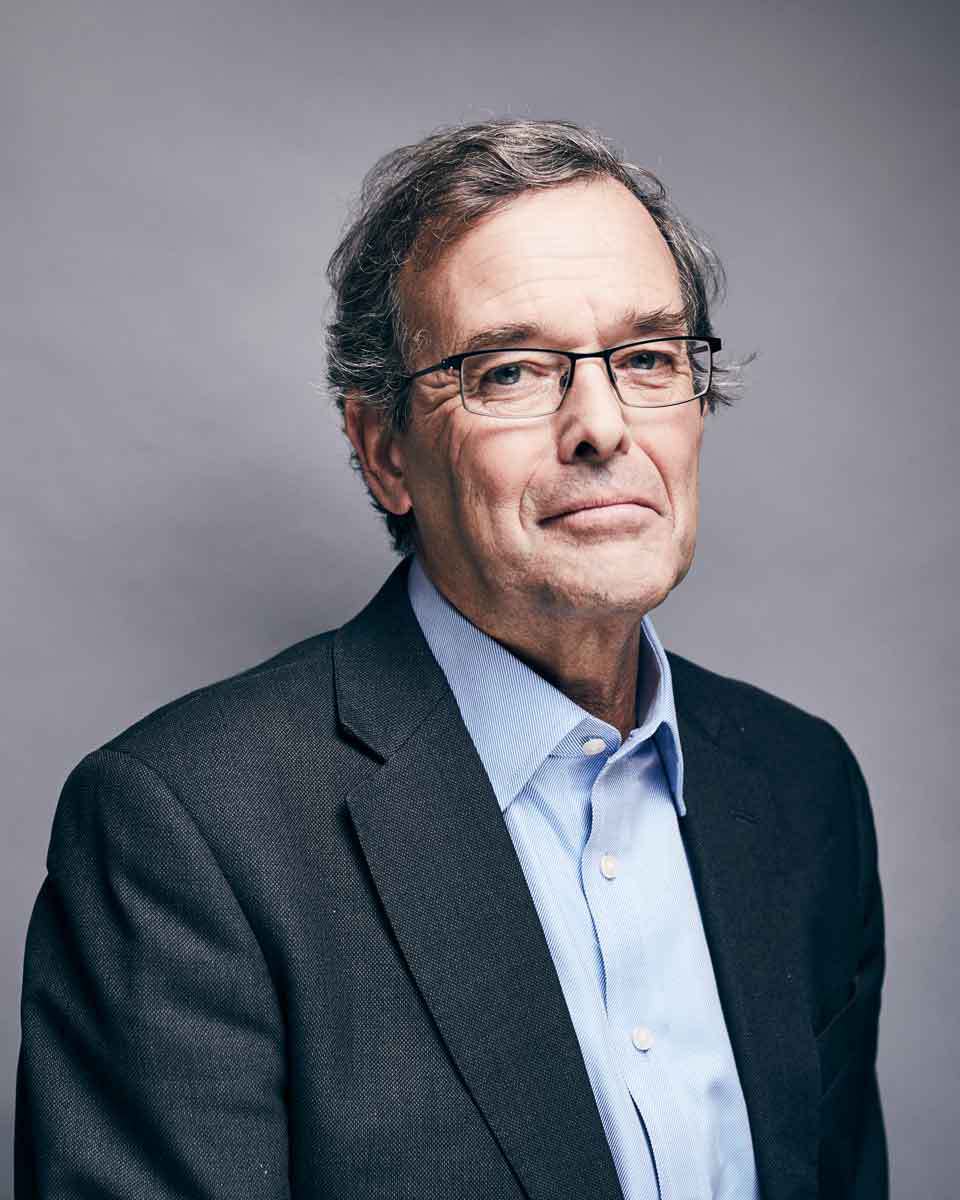 John Gibbon
3 of 32
John Gibbon is a Chartered Engineer and a leading transportation consultant. He specialises in railway planning, operations, multi-modal transportation systems, light rail systems, airports, and ports.
John has been involved in the financial modelling of transportation infrastructure, such that it can be reviewed for privatisation, restructuring, or investment from the public or private sector.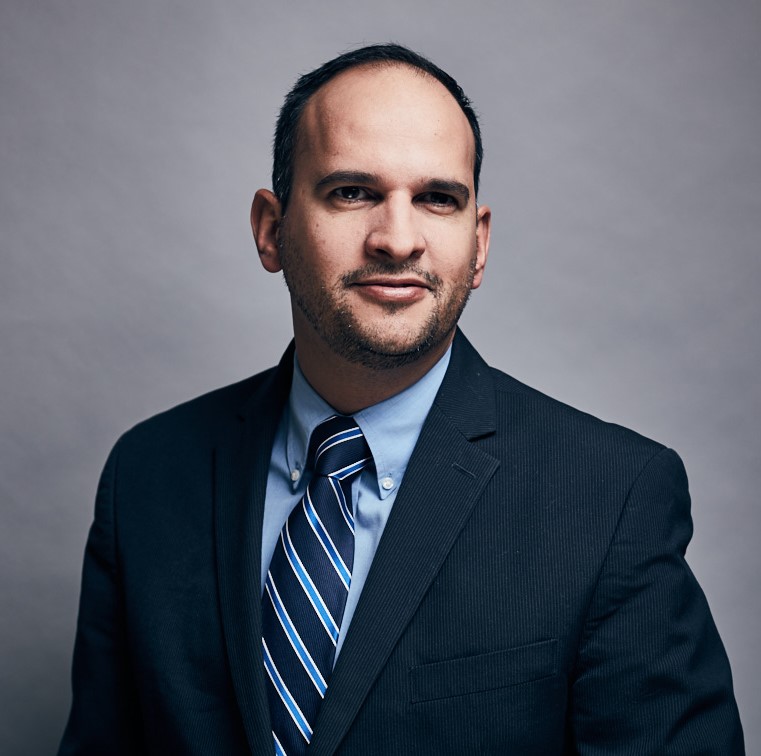 Mauricio Serrano Cabeza
4 of 32
Mauricio is a Civil Engineer with over 15 years experience in the construction industry in Colombia and the UK. Through his experience, Mauricio has had the opportunity to take part on highly complex and challenging infrastructure projects, such as Crossrail in London. He has previously been involved in project management on various transport infrastructure projects in LATAM as an independent consultant, specialising on environmental and risk management areas.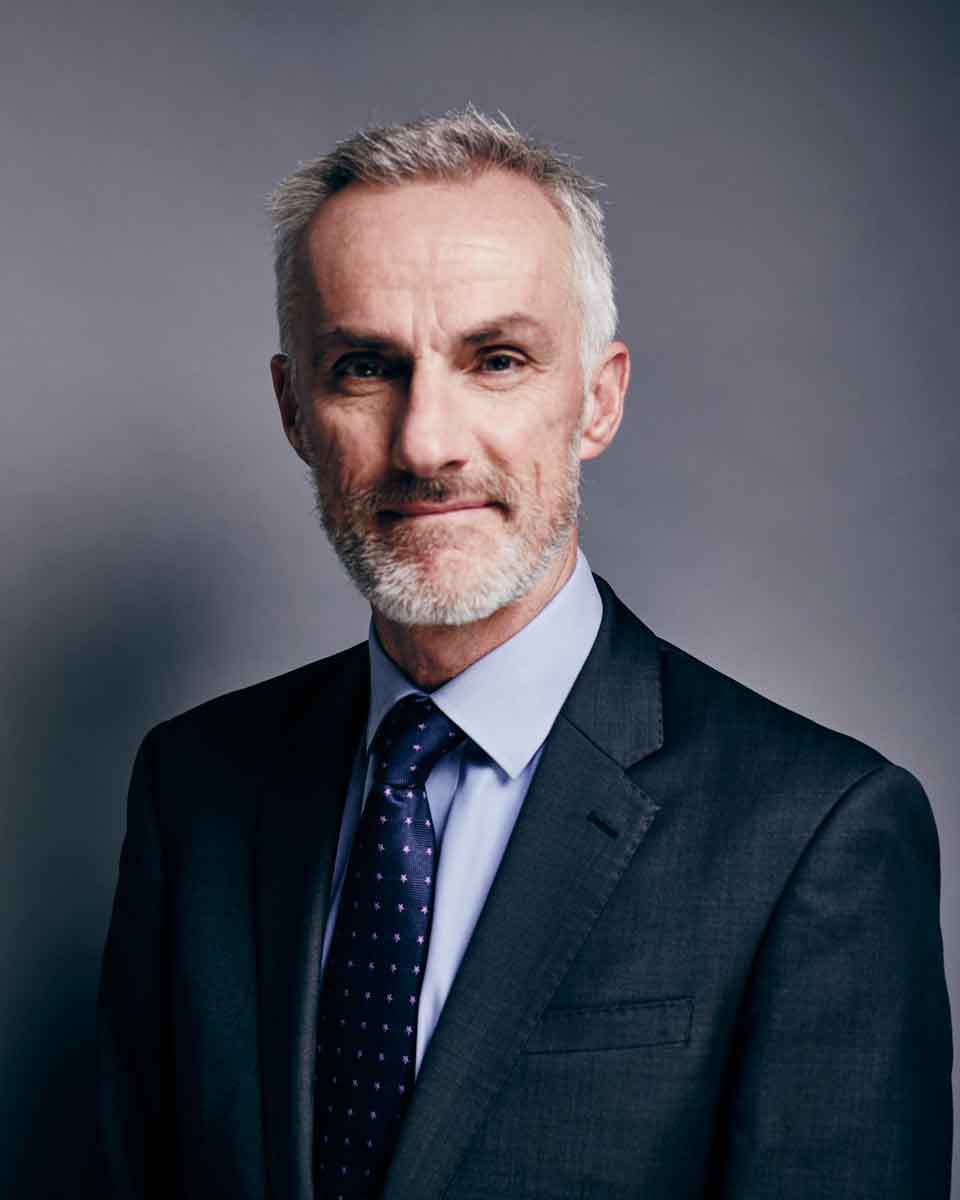 Ray Powell
5 of 32
Ray Powell is a Chartered Civil Engineer with more than 35 years of project experience in transportation and social infrastructure. Ray has spent over 20 years in the PPP field, providing technical advice to public and private sector clients, including bid management/direction, technical and commercial due diligence for bidding consortia, rating agencies, and lenders.
In addition to working on bid stage due diligence, Ray has worked on monitoring construction and drawdown, operations and lifecycle reviews.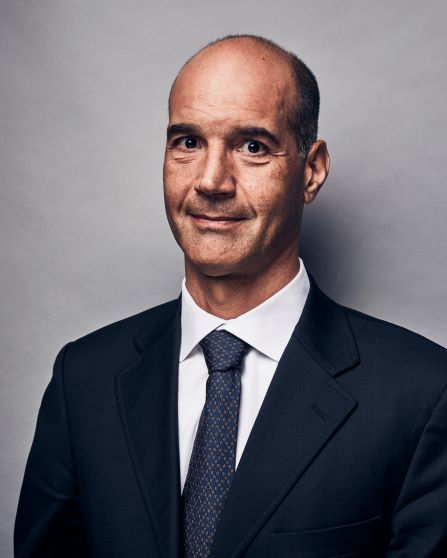 Luca Benedini
6 of 32
Luca Benedini is our Technical Director and Head of T&R at Infrata.  He has 20 plus years of experience in the Transport and Energy Infrastructure sectors. He has substantial experience in supporting demand risk based transactions, offering demand and revenue advisory services to developers, investors and banks across Europe, the Americas, Asia and Africa. Luca has led projects on various types of tolled transportation infrastructures (roads, bridges, express lanes), and has managed demand forecasts for car parks, pipelines and irrigation water canals.
Prior to joining the consultancy business, Luca worked for ExxonMobil in a variety of commercial and supply optimisation roles both in the downstream and upstream businesses across Europe.
Luca obtained an MA in International Trades in Italy and an MSc in Transport at Imperial College, UK. He is a native Italian speaker and fluent in English and Spanish.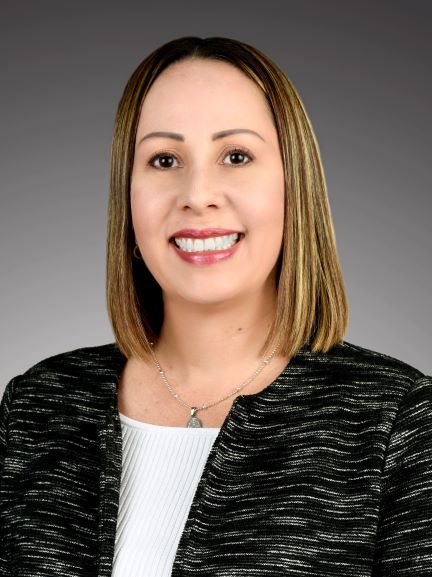 Olma Juny Alvarez Zapata
7 of 32
Olma is an anthropologist, with an MSc in Environment and Development. She has 20 years' of experience in environmental and social management. She offers a deep knowledge of social, cultural and land matters.
She has worked for large consulting companies in Colombia as a director, project manager and as environmental and social advisor (LSA). She is an expert in due diligence, environmental compliance and asset acquisition processes for the lending bank, private investors and sponsors, with verification of compliance with IFC standards, Equator Principles, IDB safeguards and FDN guidelines.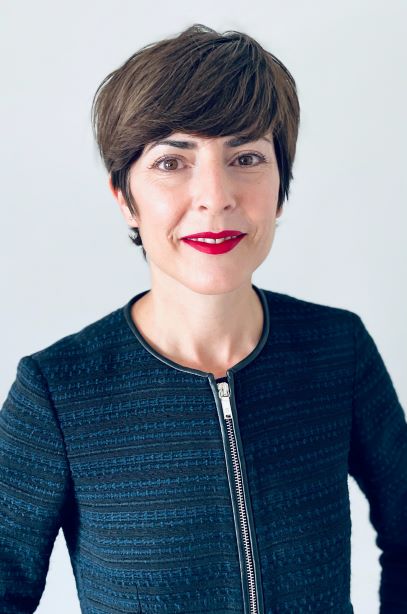 Ana Fernández González
8 of 32
Ana Fernández González is a MSc in Civil Engineering (UPM), MBA expert in diverse challenges of construction and transportation business. She has a robust 18 years' history in international Public Private Partnerships and varied infrastructure projects providing end-to-end solutions.
Ana has closely liaised with all the stakeholders involved in the industry and the financing of projects in several countries. From the origination to the commissioning, ramp-up and operational stages and throughout the whole concession period. Ana has also led the deployment of best practices and corporate policies in all portfolio assets.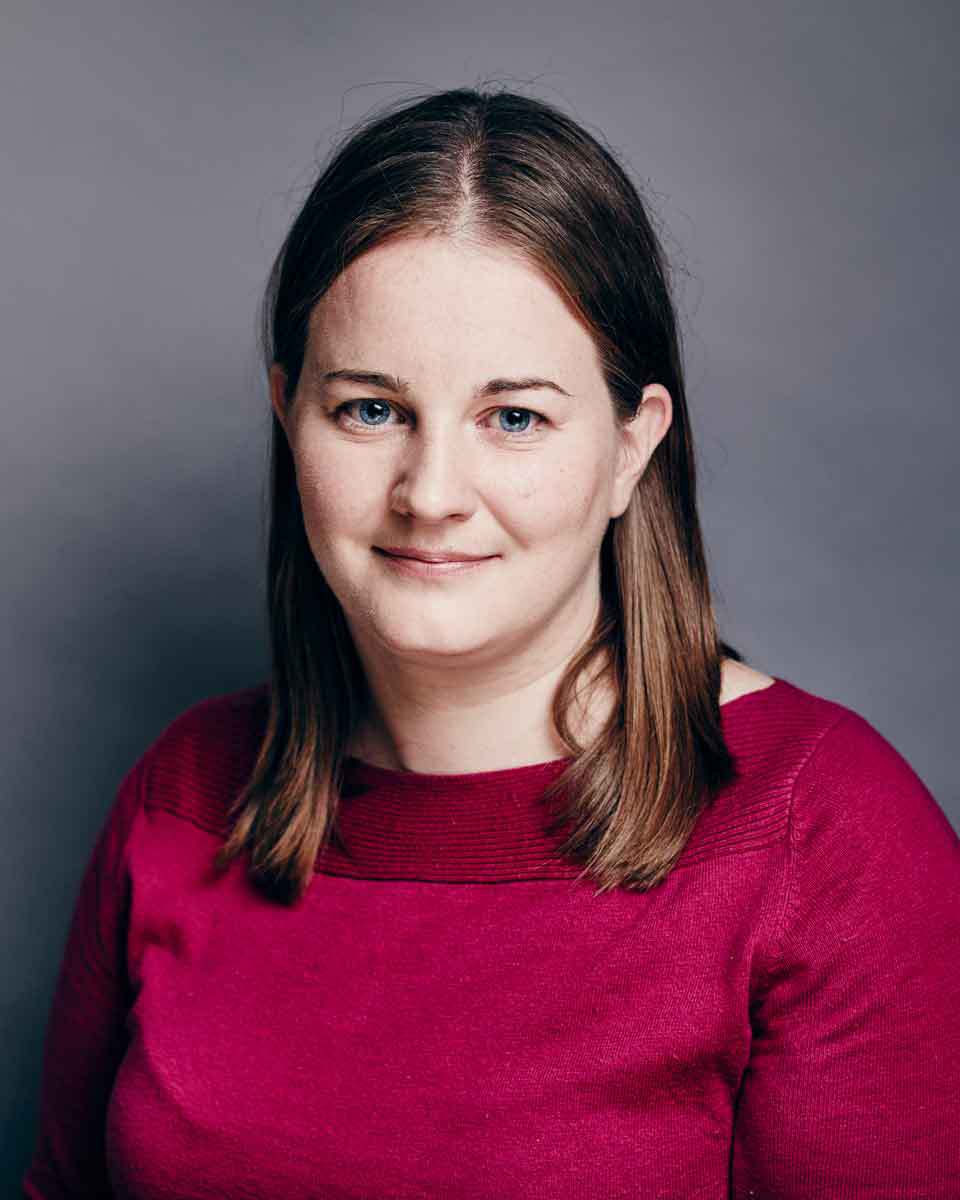 Eimear Connery
9 of 32
Eimear Connery is a Technical Director at Infrata, and works across all infrastructure disciplines, providing technical due diligence and transaction support, as well as construction monitoring services.
Eimear is a Chartered Civil Engineer with more than 15 years' experience working on major infrastructure projects worldwide, serving in both design and technical advisory roles.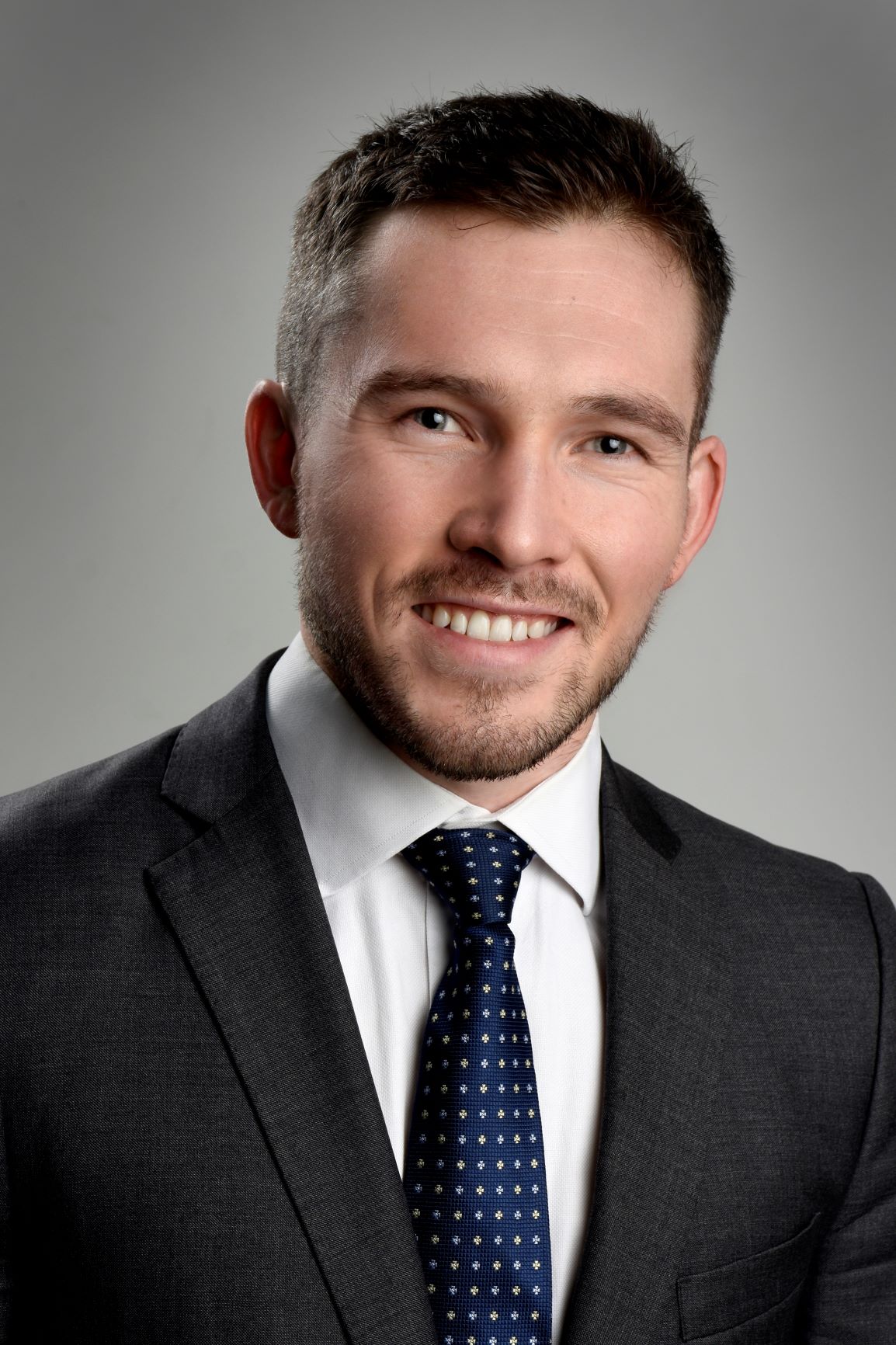 Howard Fawcett
10 of 32
Howard is focussed on our North American operations. Prior to this, he was located in our Bogotá office, from which he undertook construction monitoring services on behalf of Lenders on an array of projects in LatAm and the US. He has extensive experience in undertaking Lenders' and Sponsors' technical advisory across a number of global project finance markets.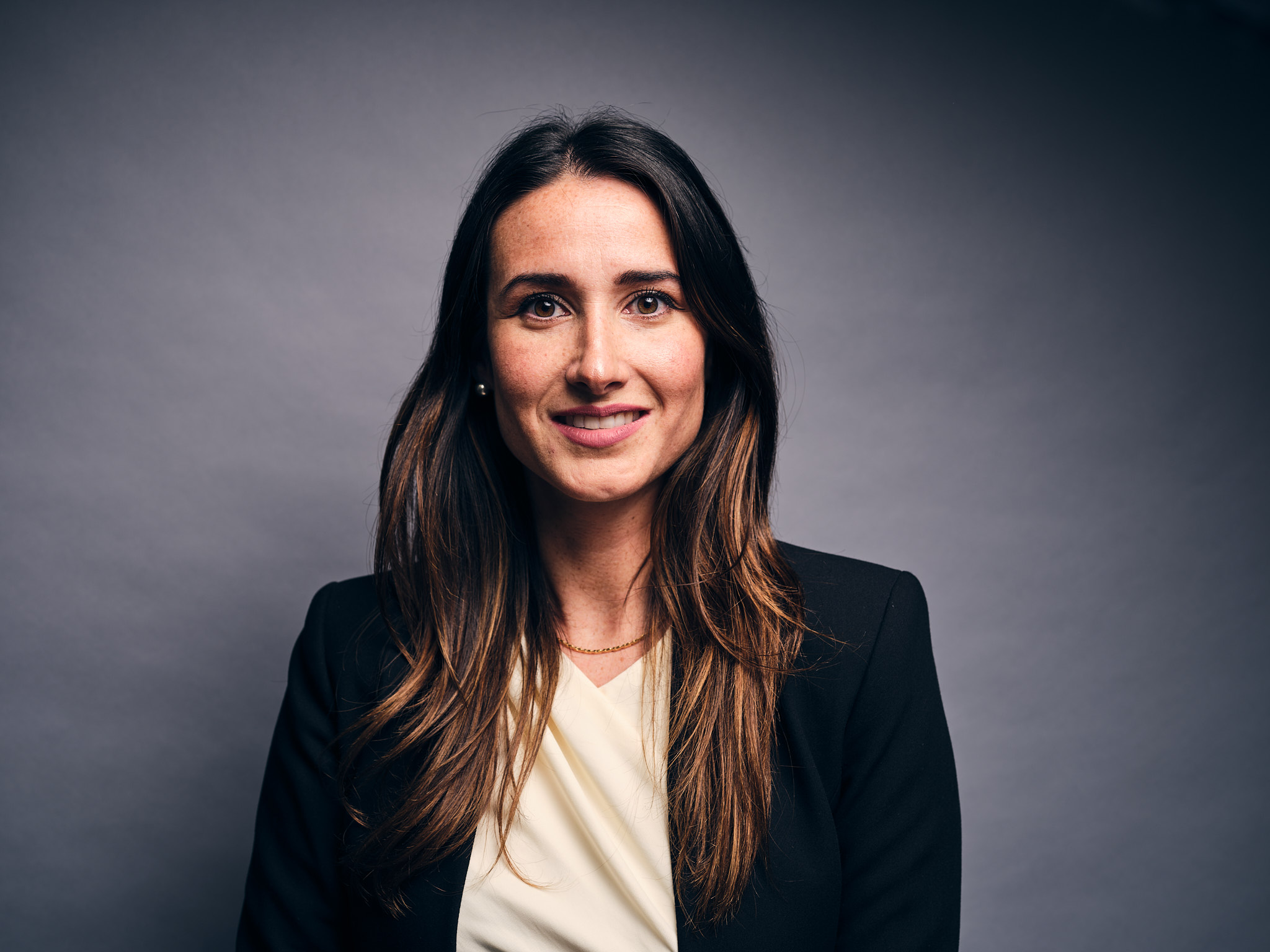 Bárbara Cuadrado
11 of 32
Barbara is a Principal Consultant with over 7 years' experience in project and engineering management and consortia bid management for large transportation P3 projects in United States and Canada.
 Barbara holds a M.Sc. in Industrial Engineering from Universidad Politecnica de Madrid and a Master's in Construction Engineering & Management from the Illinois Institute of Technology.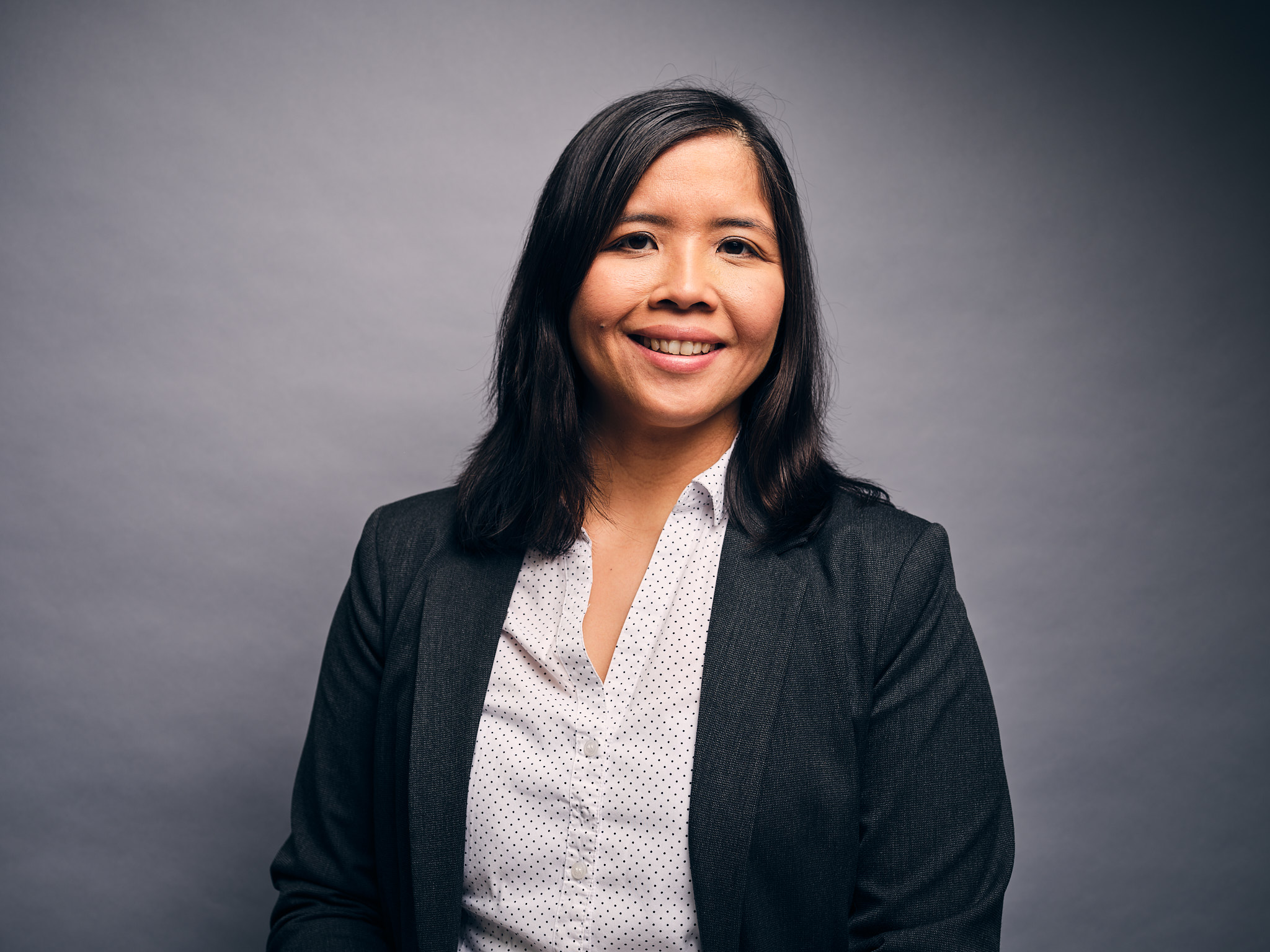 Nadine Brody
12 of 32
Nadine is a Principal Consultant with substantial experience in strategic modelling and economics for highway and multi-modal transport projects globally. She has been providing traffic and revenue advisory services to Lenders, Sponsors and Investors for tolled infrastructure projects in Europe, Asia and the Americas for over 10 years.
Nadine holds an MSc in Civil Engineering from the Technical University of Braunschweig in Germany where she specialized in transport planning, railways and highways. She is a native German speaker and fluent in English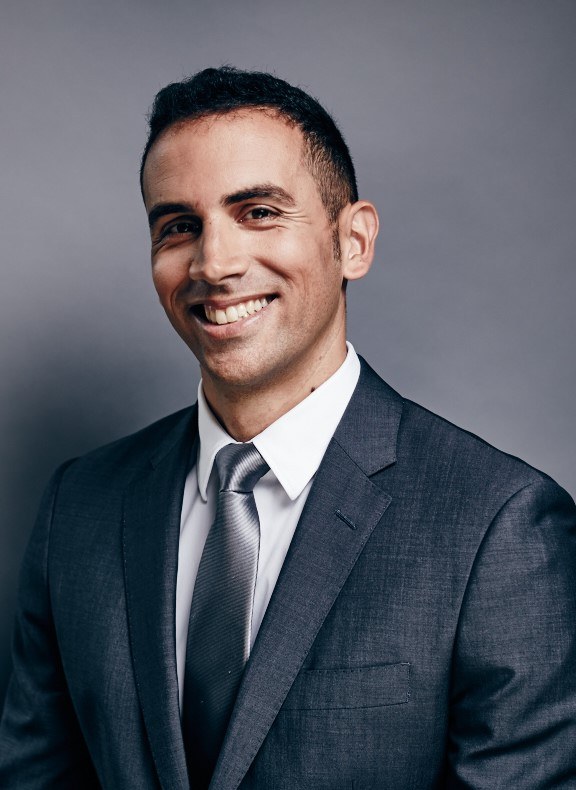 Nuno Sousa
13 of 32
Nuno Sousa provides technical advisory services on behalf of financiers through bid, construction and operations phases. He works across the sectors of roads, railways, waterways, and social infrastructure.
Nuno is a native French and Portuguese speaker, allowing him to work in multiple markets worldwide, reflecting Infrata's recognised global portfolio. He also holds a 5-year Integrated Master's (MEng) in Civil Engineering.
Antonio Moya
14 of 32
Antonio is an accomplished advisor with 10 years of experience in the Infrastructure sector and more than 30 infrastructure transactions carried out to date in Europe, North America and South America. His expertise entails commercial, technical and contractual management of large and complex infrastructures projects. Before joining Infrata Antonio has undertaken commercial leading roles in strategic projects in the UK.
Antonio is a MSc Civil Engineer and holds an MBA in the LSC and is a native Spanish speaker.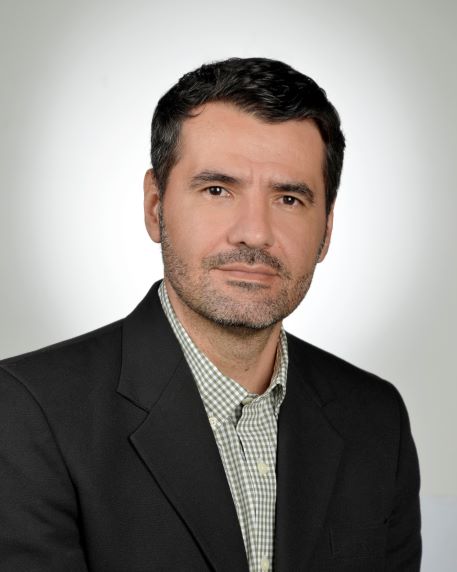 Alejandro Gómez Restrepo
15 of 32
Alejandro is a Civil Engineer with over 15 years of experience and postgraduate degrees in roads and Project Management; currently, he is studying a Master's degree in Financial Management. During his professional career, he has been involved in many Infrastructure and road construction projects like 1G, 3G, and 4G Concessions in Colombia, South America.
He is a native Spanish speaker and fluent in English.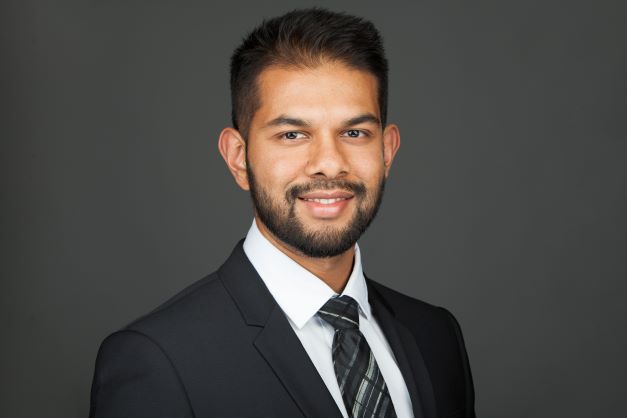 Walid Masud
16 of 32
Walid is a Senior Consultant with 5 years of experience developing P3 bids in Canada and the USA. Walid has experience working in highway, toll road, LRT, and subway projects. He currently provides technical advisory services for private and public sector clients.
Walid holds a BASc. in Civil Engineering with a Minor in Economics from the University of Waterloo, and is a licensed Professional Engineer in Canada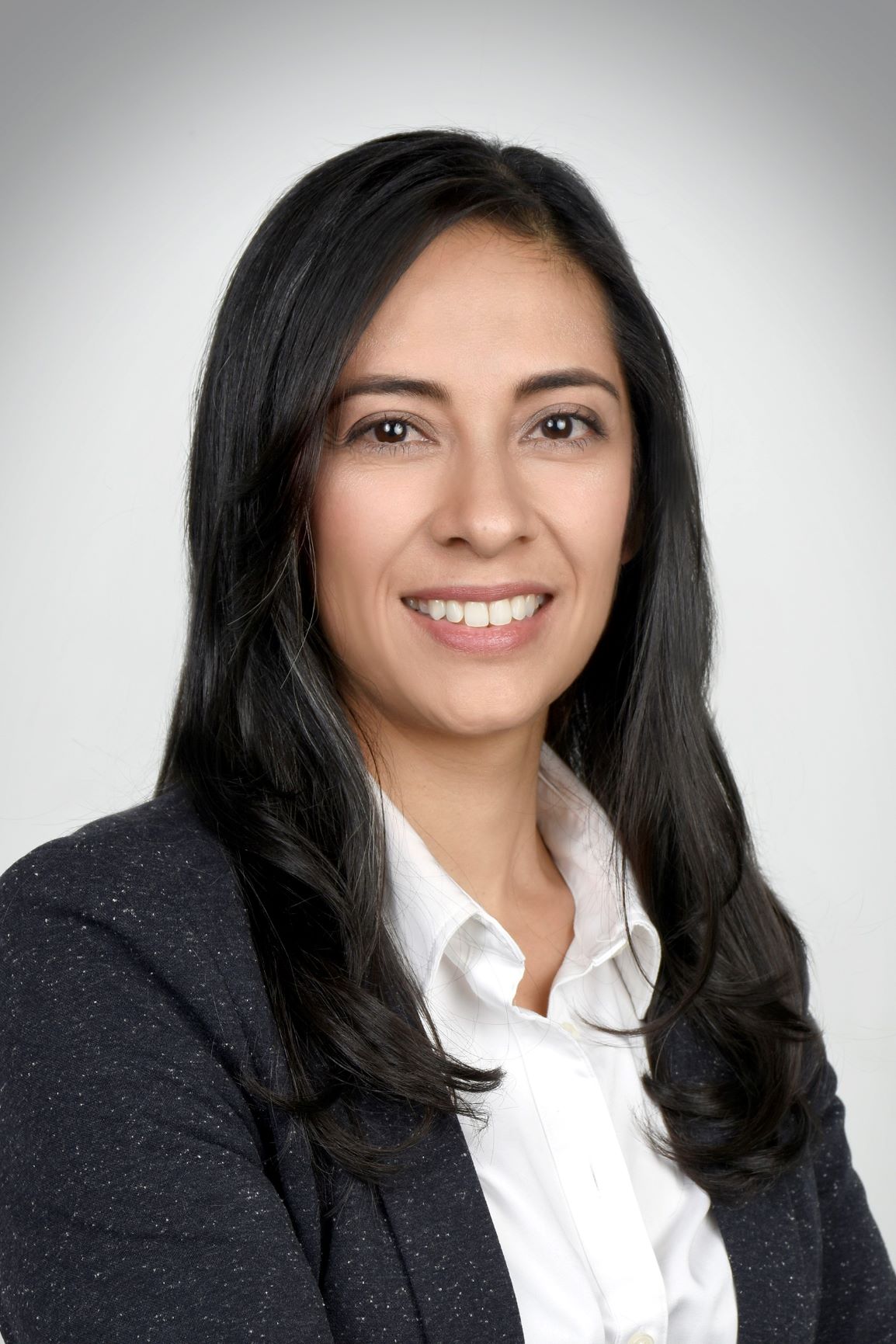 Adriana Camelo
17 of 32
Adriana is an environmental engineer with over 12 years' of experience in various industrial sectors and has a master's degree in Engineering with an emphasis on Environmental Management. She has extensive experience in environmental and Health and Safety matters. 
She is an expert in due diligence, EH&S compliance audits and asset acquisition processes for lenders, private investors, and sponsors. Adriana's current focus is compliance reviews against the IFC Performance Standards (IFC PS) and Equator Principles, development and monitoring of Environmental and Social Action Plans (ESAP) and advisory to Sponsors and Lenders on social and environmental risks.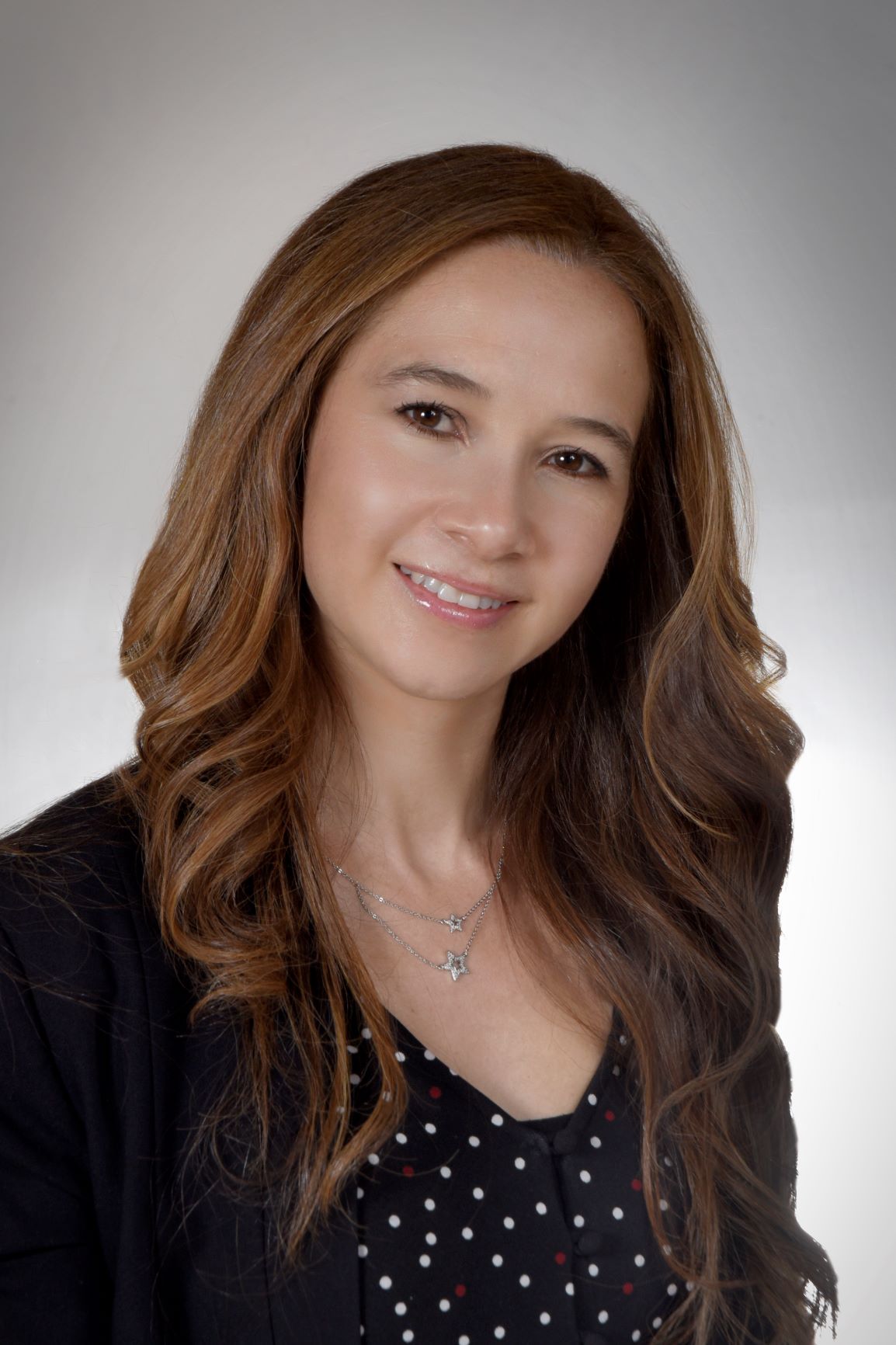 Erika Beltrán
18 of 32
Erika is an Environmental Engineer and holds a M.Sc. in Environmental Engineering and Project Management from the University of Leeds. Erika has also undertaken advanced studies in chemistry from the Universidad de los Andes. Erika has over 12 years of experience on environmental and social consulting in the sectors of oil & gas, mining, infrastructure, and manufacturing, among others. 
She has extensive experience performing environmental and social audits, due diligence and monitoring of environmental and social action plans for investors under the IFC Performance Standards, the Equator Principles and the ICMM standards. She has been part of the management team in projects of basic sanitation, drinking water and solid waste for vulnerable communities in Colombia and South Africa.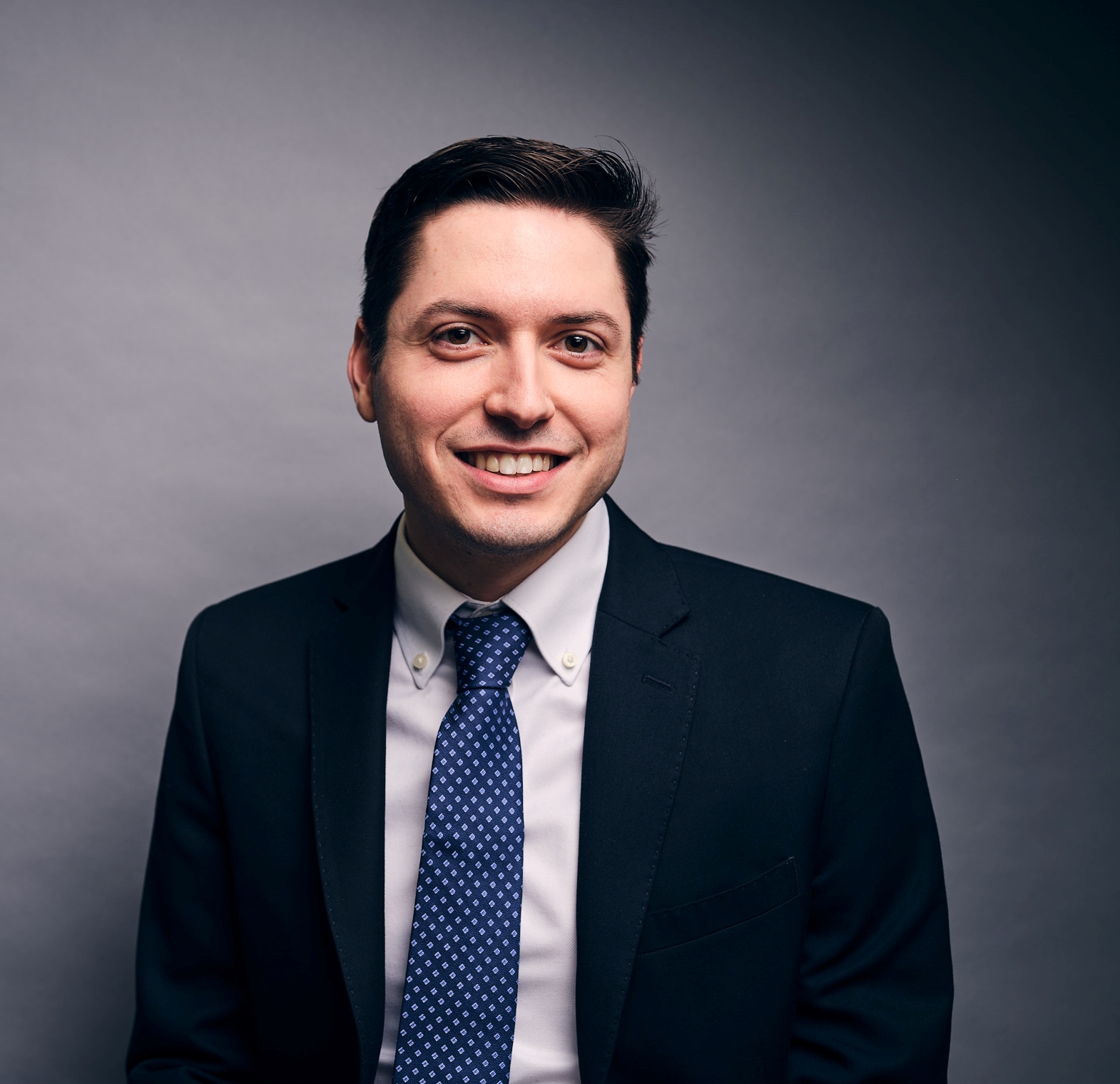 Connor Doolittle
19 of 32
Connor Doolittle is a consultant at Infrata, providing traffic and revenue due diligence services. He delivers economic assessments and traffic and revenue forecasts for clients on a variety of global infrastructure projects. Connor has a background in economics from the London School of Economics and speaks English and Spanish.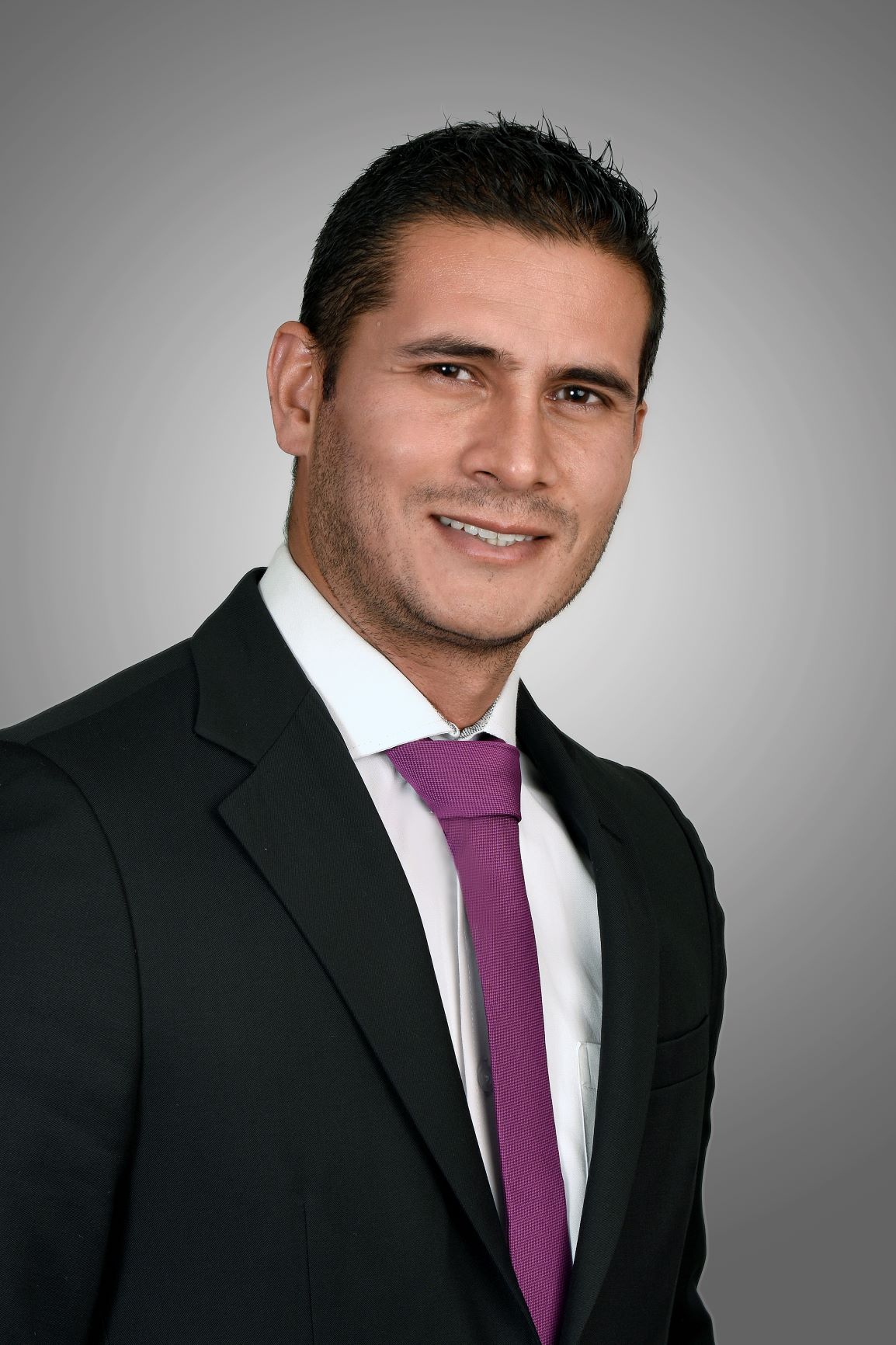 Juan D. Vasquez
20 of 32
Juan is a Civil Engineer with over 10 years' experience and wide technical knowledge in Project Control. Juan has a degree in Civil Engineering from Escuela Colombiana de Ingeniería. He has been involved in different construction projects in Colombia sectors such as, oil & gas and road infrastructure. Juan is a Project Management Specialist with PMP certification, he also has an MBA in General Management.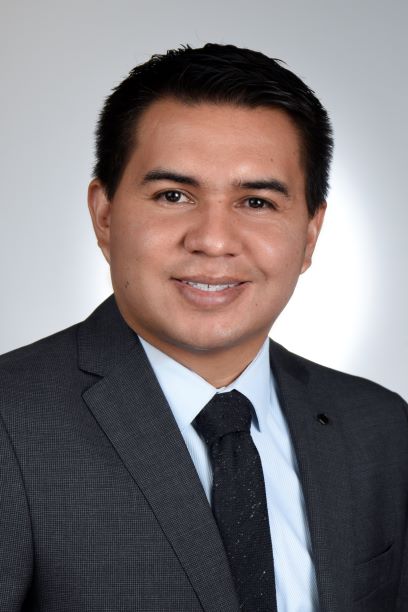 Abraham Jiménez
21 of 32
Abraham has over 13 years of experience in large infrastructure projects in Colombia. He has been involved on the technical and financial structure of PPP Projects, from the early stage of bids to risk valuation and financial monitoring.
He formally worked for a small hydroelectric plant in Guapi, Colombia, also performed risk management for a gas compression station in Cajica, Colombia. Most recently he was part of the financial monitoring for some transport concessions projects with Agencia Nacional de Infrastructura - ANI.
Abraham holds a degree in Civil Engineering, a postgradutate degree in Finance and has a Certificate in Project Management (PMP). He is a native Spanish speaker and fluent in English.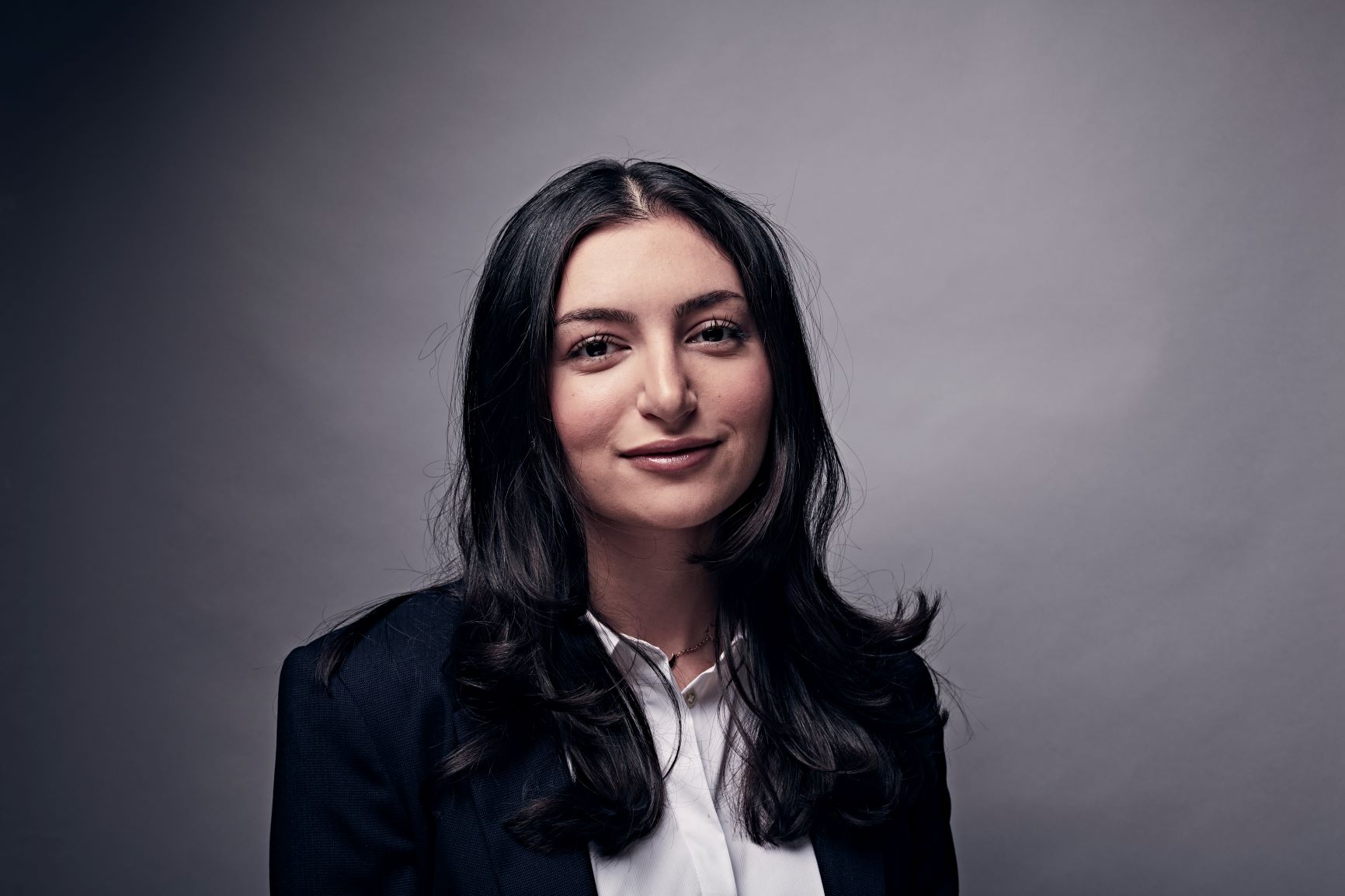 Sara Tawil
22 of 32
Sara is a Consultant on the Aviation team. She has experience performing socioeconomic analysis, traffic and business plan due diligence and forecasting as well as econometric modelling. She has worked on airport, road and rail projects in Europe, LATAM, MENA and North America. Prior to joining Infrata, Sara worked in Financial and Valuation Due Diligence at PricewaterhouseCoopers. She holds an MSc. in Economics from the London School of Economics and an undergraduate degree in Economics & Statistics from McGill University. She is a fluent English, Spanish, and Arabic speaker.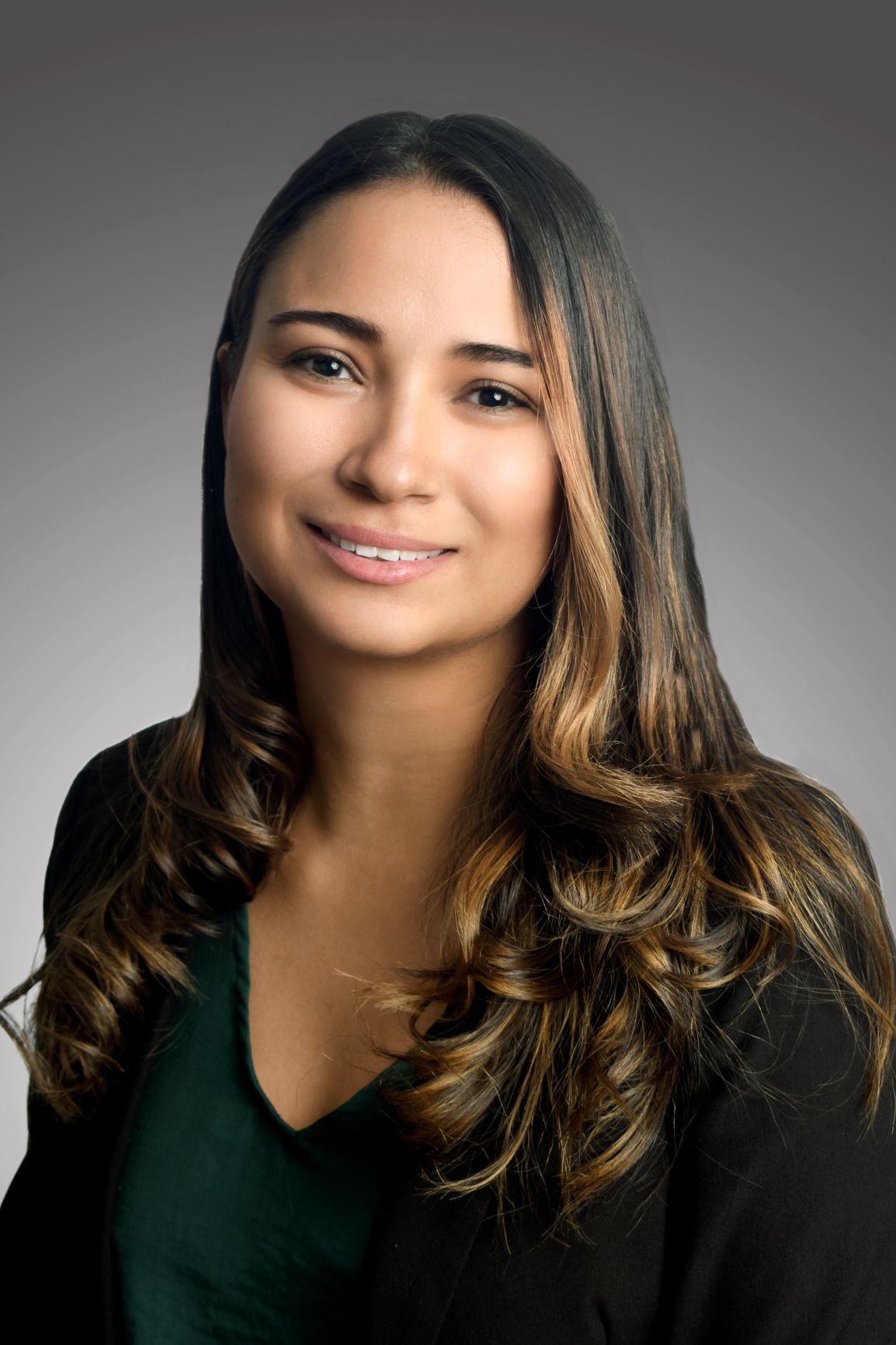 Laura Mejia
23 of 32
Laura has a B.Sc in Civil Engineering and an M.Sc in Project Management from UMECIT. Laura has more than 8 years of experience in the areas of cost and management of large infrastructure projects. Laura is a Consultant at Infrata, acting as project manager for highway and port concessions in Colombia and Peru. Her native language is Spanish and she is fluent in Portuguese and English.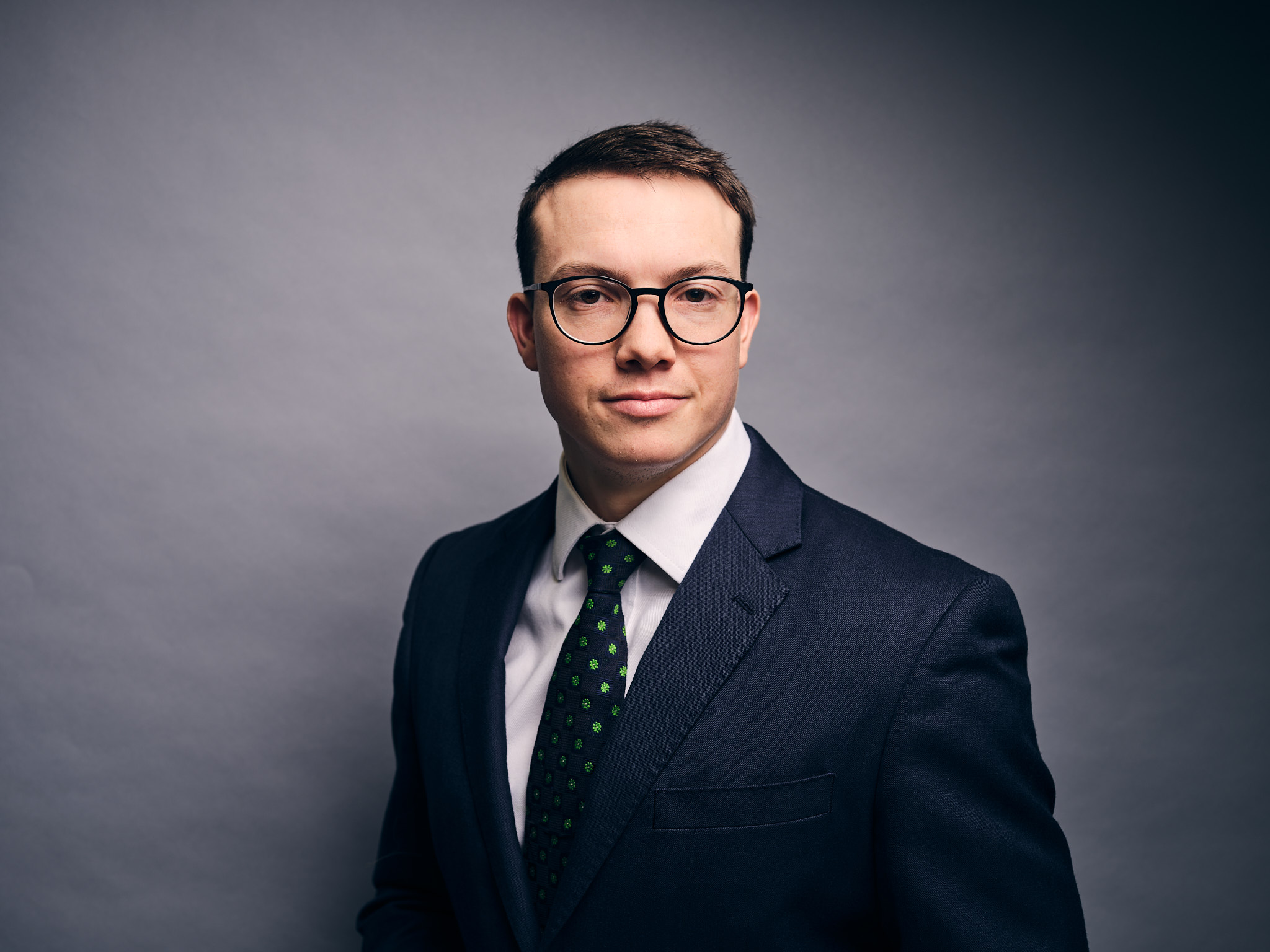 Barnaby Stevens
24 of 32
Barnaby is a consultant on the Aviation and Economics team at Infrata. He provides socio-economic analysis, traffic forecasting and due diligence services on a wide range of infrastructure projects globally. Prior to joining Infrata Barnaby worked as an Economist at Atkins. Barnaby has a BSc in Economics and Finance from the University of Bristol.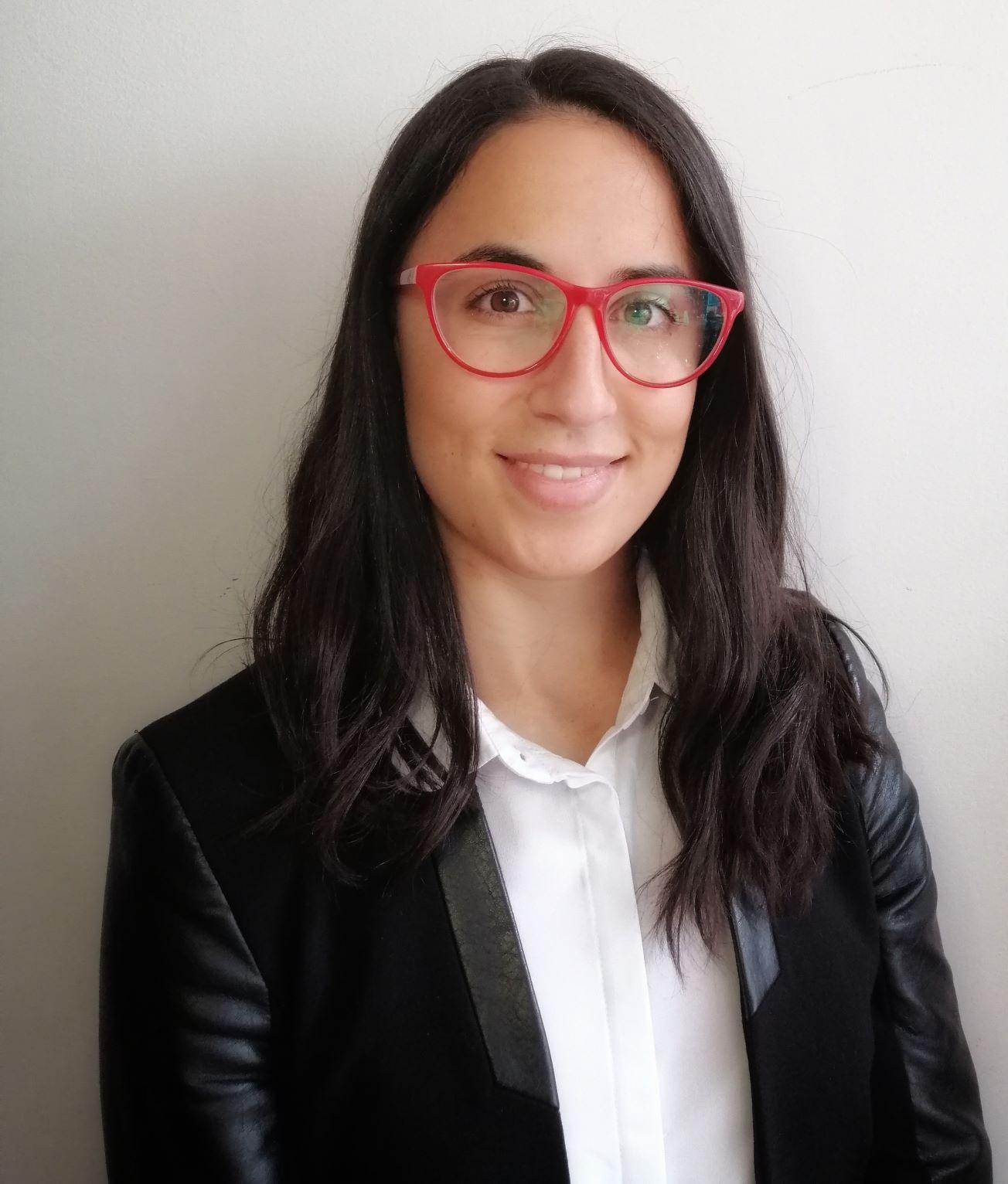 Tatiana Bernal
25 of 32
Tatiana holds a degree in Civil Engineering and a MSc degree in Infrastructure Systems, both from Universidad de los Andes. She has more than 7 years of experience on transport and infrastructure, mainly for the public sector in Colombia. Tatiana is fluent in English, French and Spanish as her native language.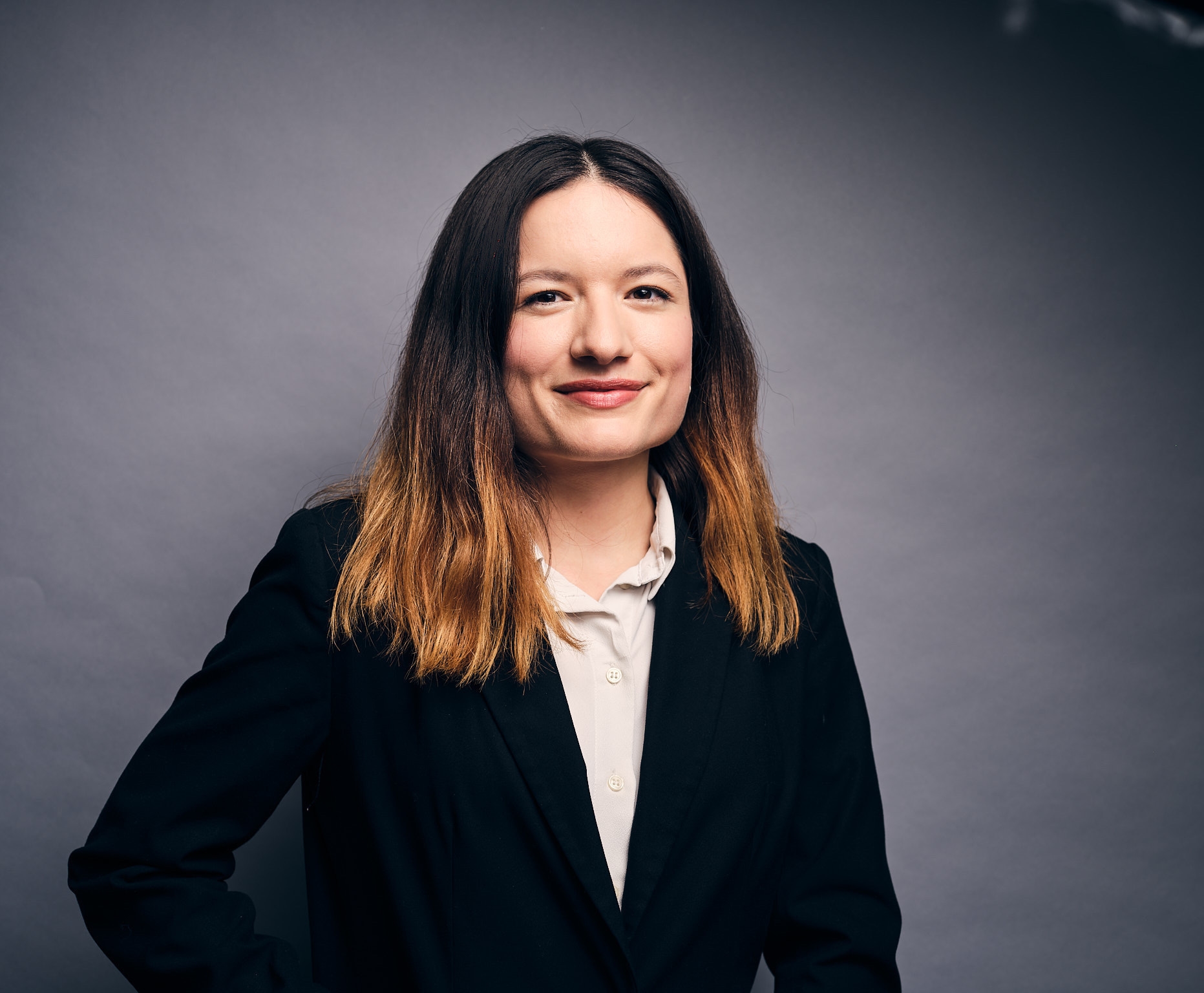 Marion B. Amadeo
26 of 32
Marion B. Amadeo is an analyst at Infrata on the Aviation and Economics team. She conducts socioeconomic research and traffic analysis for clients on a variety of global infrastructure projects. Marion holds a Masters in Economic Development and a Bachelors in Geography, both from the London School of Economics. She is fluent in English and Spanish.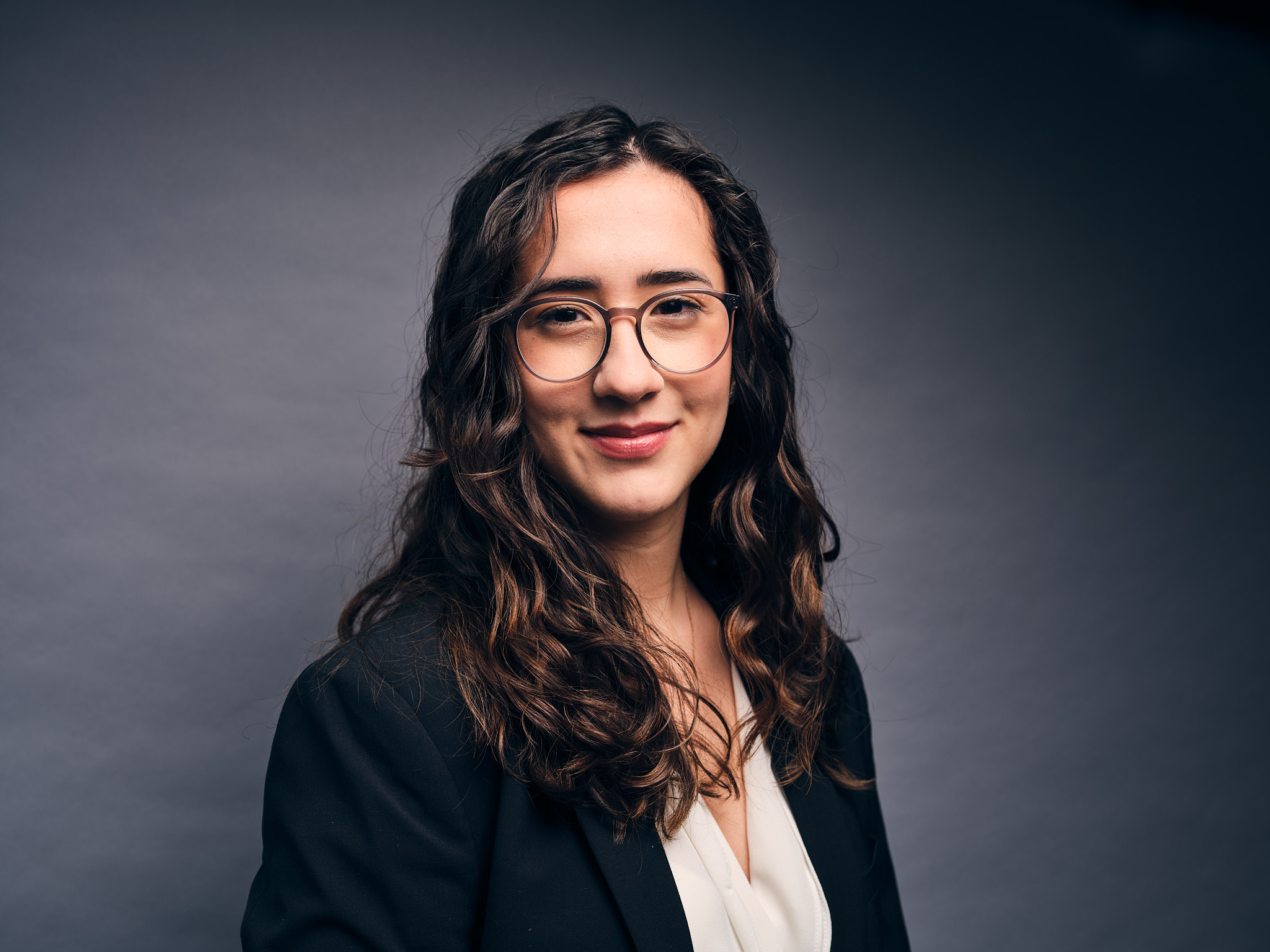 Alejandra Amigo
27 of 32
Alejandra Amigo is an analyst at Infrata. Alejandra has over three years of experience in roads and civil infrastructure. She undertakes technical due diligence and construction monitoring for clients in a variety of global projects. Alejandra is a Civil Engineer and holds a Master's in Engineering for International Development from the University College London. She is fluent in English and Spanish.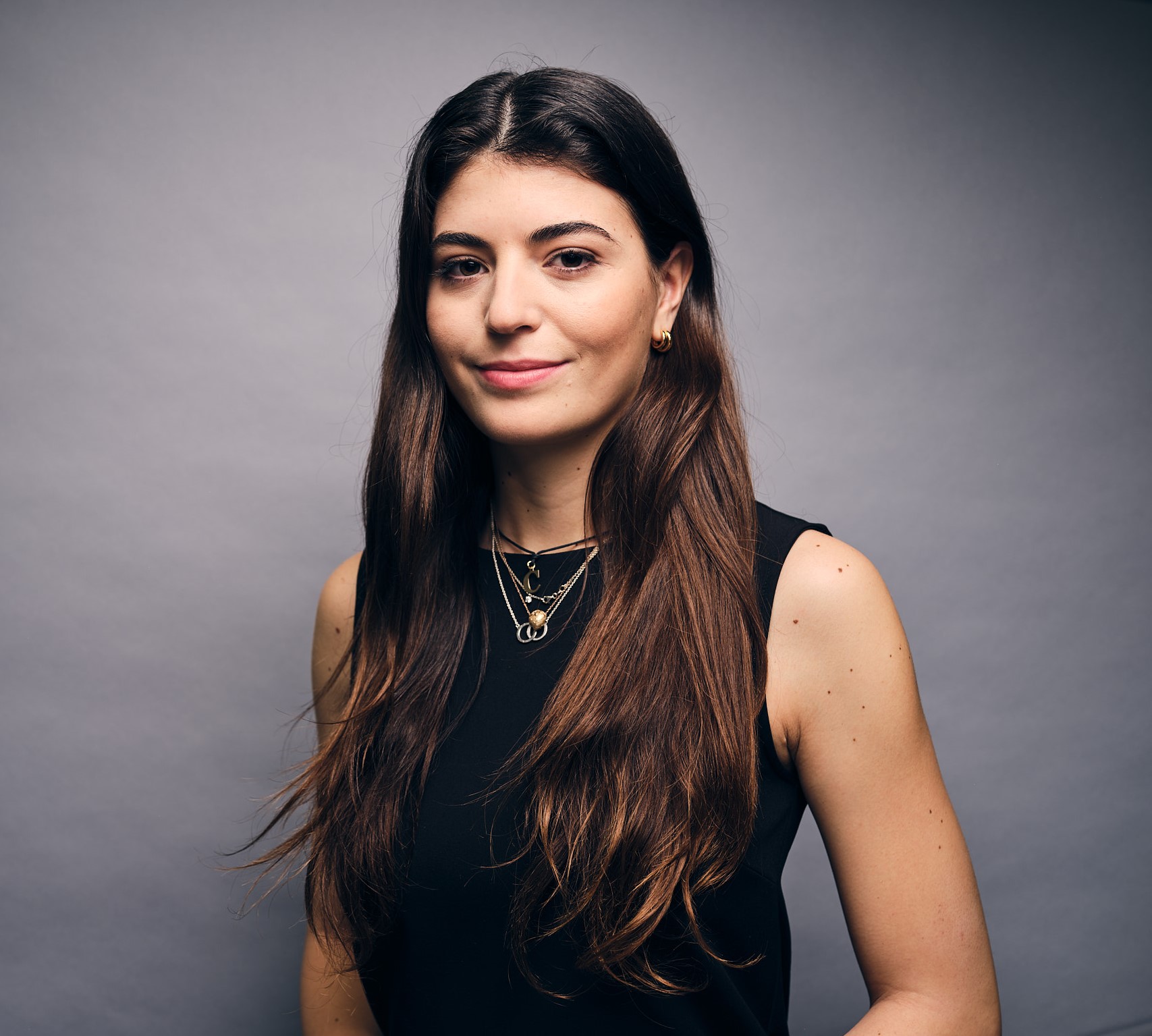 Camilla Sorrenti
28 of 32
Camilla L. Sorrenti is an analyst at Infrata on the Aviation and Economics team. She conducts socioeconomic research and traffic analysis for clients on a variety of global infrastructure projects. Camilla holds a Master's in Management from Imperial College Business School and a Bachelor's degree in International Political Economy from City, University of London. During her studies, she assisted in research and business development Rosa & Roubini Associates ltd in London. She is a native Italian speaker and fluent in English, Spanish and French.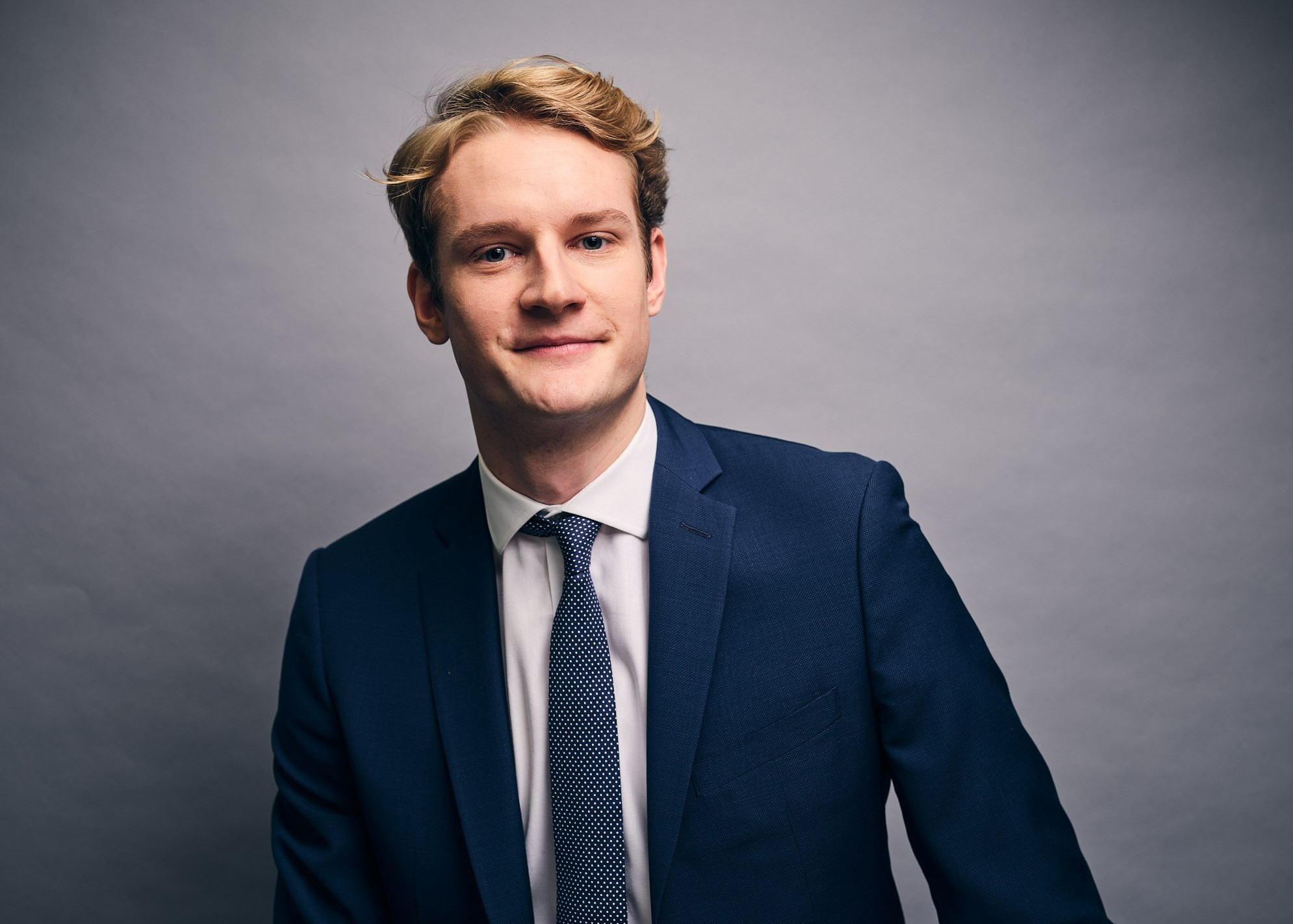 Eric Montfort
29 of 32
Eric Montfort is an analyst at Infrata on the Aviation and Economics team.  He conducts socioeconomic research and traffic analysis for clients on a variety of global infrastructure projects. Eric holds a Masters in Transport and Business Management from Imperial College London, and a Bachelors in Civil Engineering with focus on transport from École Nationale des Travaux Publics de l'État. During his studies, he did an internship as data analyst at SNCF Réseau in France, and he conducted a research project on air travel demand behaviour modelling in London. He is fluent in English, Spanish and he is a native French speaker.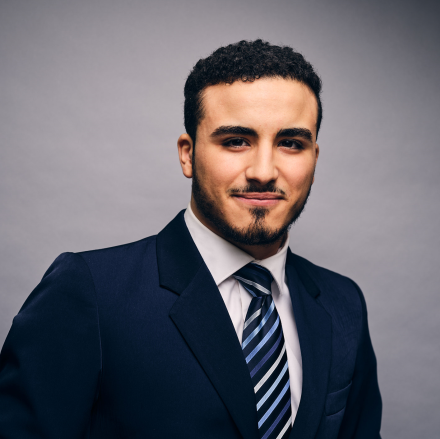 Yassine Benyacoub
30 of 32
Yassine is an Analyst at Infrata. He holds several degrees amongst which an MSc. in Transport and City Planning from UCL and a BA in PoliSci and City Planning from UC Berkeley. He provides support for technical advisory and commercial due diligence services on a variety of infrastructure projects across the globe.Recent project experience includes: Due Diligence for the RER Lakeshore East and South Niagara Hospital (Canada), Miami Beach Monorail, Dever Eagles Airport, and Clackamas County Courthouse (USA), Zayed City Schools (UEA), and the Depot Wissenhage (Belgium). Construction Monitoring for the LAX Automatic People Mover (USA).Yassine is a native French speaker.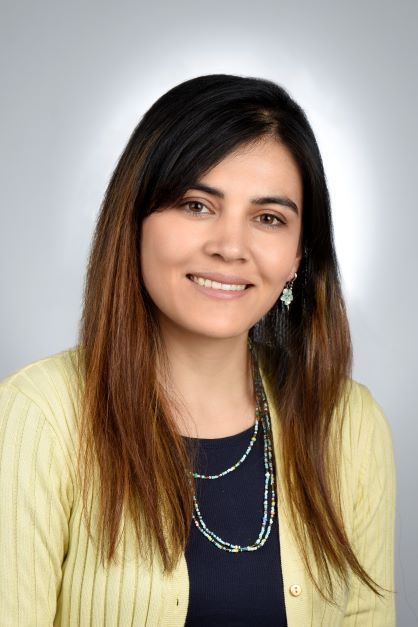 Paula Rodríguez
31 of 32
Paula is an Environmental Engineer with over 5 years of experience. She has worked as an environmental coordinator for road infrastructure projects in Colombia, carrying out in-depth biotic, abiotic, and H&S assessments and management plans.
She has participated of due diligence and construction monitoring of various infrastructure projects, focusing on compliance reviews of Equator Principles, CAF Safeguards and IFC performance standards. 
Paula is specialized on Environmental Law and is currently pursuing a Master's degree in Tourism Economics and Management.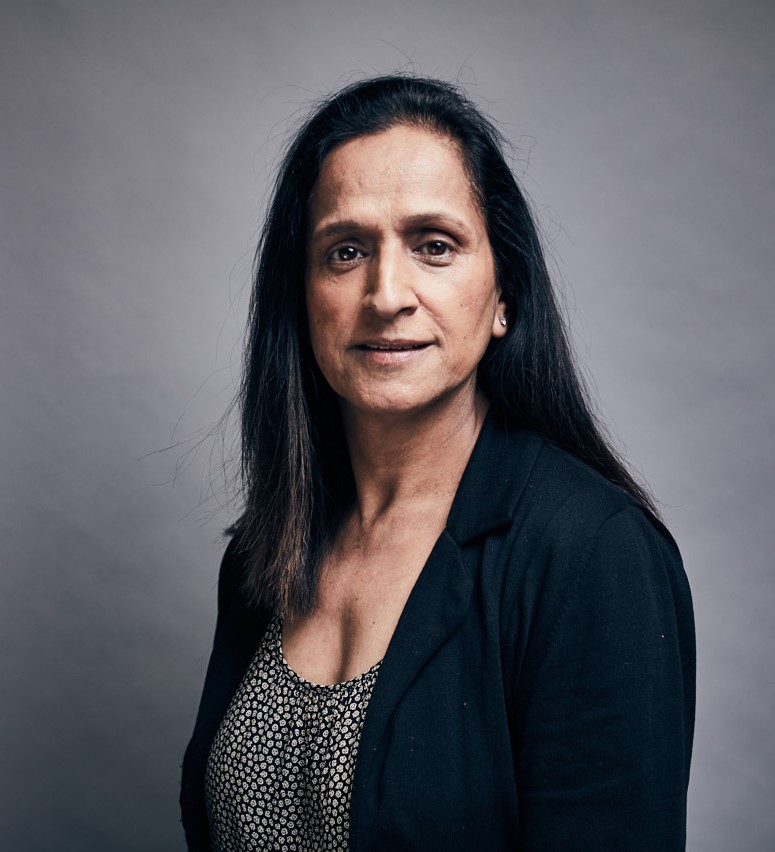 Amar Cheema
32 of 32
Amar heads up the Accounts team providing accurate and up-to-date financial information to the team and Directors.