Pre-empting growth: a glimpse into the future of aviation
Posted 31/03/2020 by Howard Fawcett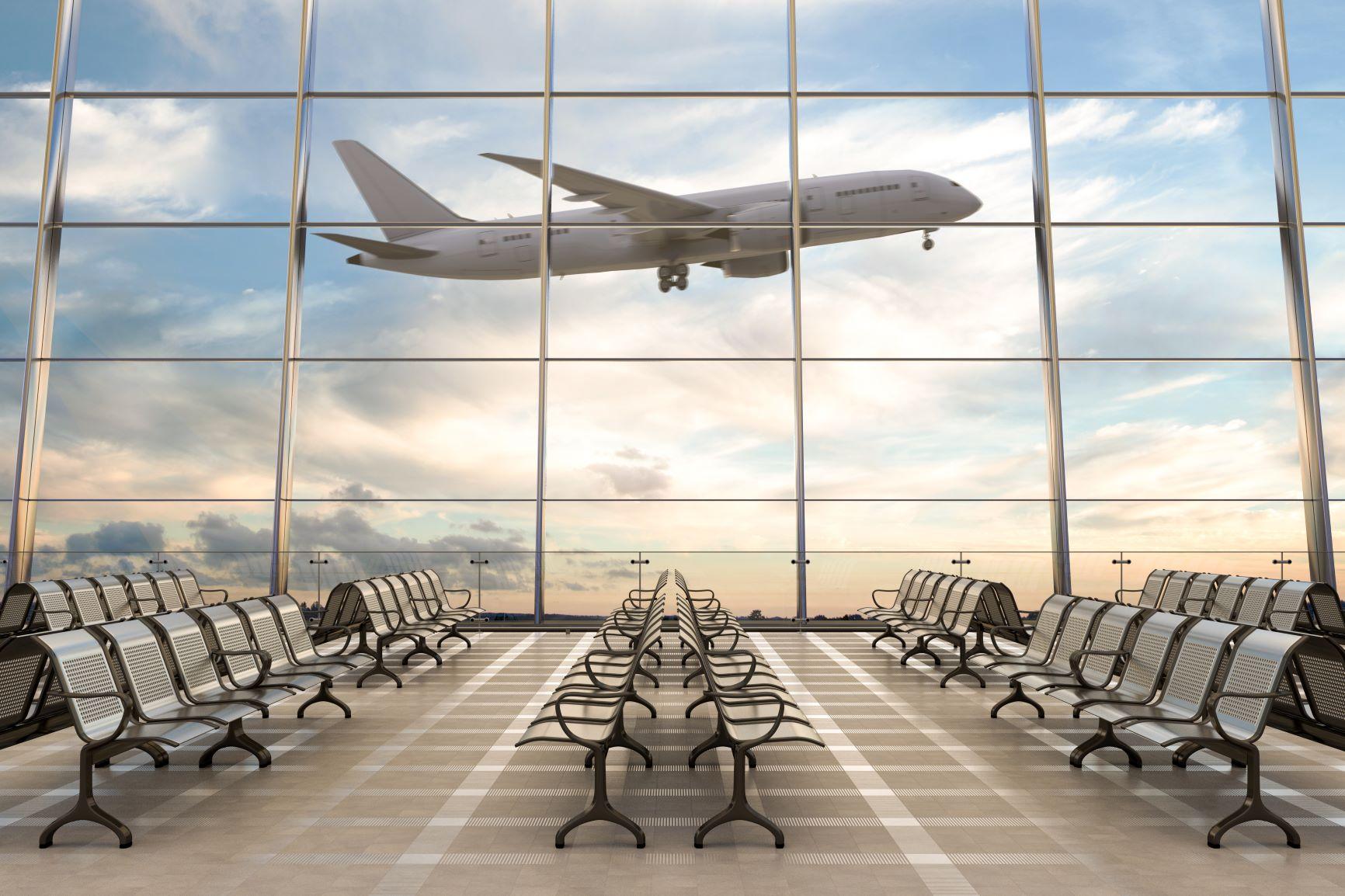 The numbers are clear: all over the world, we're flying more and more. Global air traffic grew 6.5% in 2018, according to the International Air Transport Association (IATA). Such levels of growth surpassed the 6.1% growth seen in capacity, reaching a record passenger load factor of 89%. And the pattern looks set to continue.
Despite the political and economic uncertainty that has disrupted forecasts over the past five years, the Airports Council International (ACI) predicts a continued growth. Their outlook projects a doubling of global passenger traffic by 2037, reaching close to 18 billion.
The aviation industry's challenge is to meet this projected demand, through intelligent development of infrastructure. To do that, the sector must pre-empt a vast rise in operational capacity over the coming decades. Existing airports will require large scale expansion, new airports must be built, and new technology implemented to help improve efficiency and passenger experience.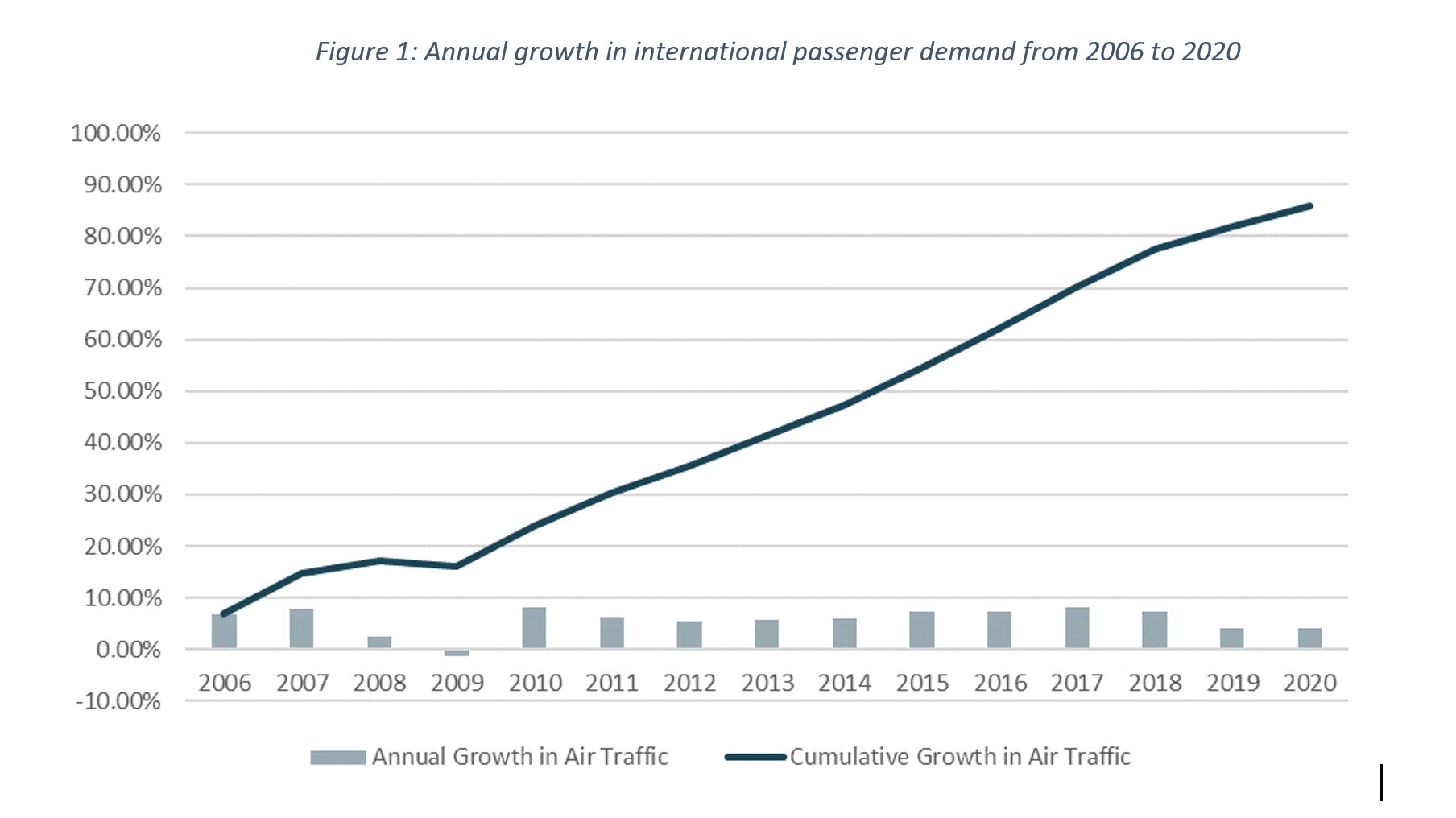 A strong track record
The good news is that, when it comes to innovation, the industry's record is strong. Aviation has a history of implementing new technologies and seeking innovative engineering solutions. Innovation labs and trial implementation of prototypes in operational airports are already the norm.
One such example is found in Europe's third busiest airport, Schiphol. Here, efforts to reduce passenger processing time and achieve a "seamless flow" have led to pilot schemes for biometric boarding, check-in, and security processes. New CT X-ray machines have also been installed to screen cabin baggage, meaning passengers are no longer required to remove liquids and electronic devices to pass through security.
Elsewhere, at Munich's Franz Josef Strauss Airport, an Information Security Hub is looking at new ways to improve security. Industry-leading IT professionals are collaborating with experts from across European aviation to mitigate threats posed by cybercrime.
Parking and logistics are also seeing a technological overhaul. In France, Lyon Airport is using an electronic parking system in a bid to help passengers locate their vehicles faster than ever upon their return. Meanwhile, London's Heathrow Airport is pioneering the use of autonomous PODS electric vehicles, providing users with hassle-free connectivity between Terminal 5, parking areas, and nearby hotels.
Across the world, the evidence suggests that aviation is keen to trial and implement emerging technologies. We've seen what that means for the present. But what about the future?
Next steps for aviation
As the industry strives to get ahead of the curve, here are a selection of emerging technologies we can expect to see in the coming years.
-Increasing the efficiency of runways and aprons through Intelligent Approach time-based separation. This will stagger aircraft arrival by time, rather than distance between aircraft.
-Improving customer experience in airports by using apps to present key information. In addition to live departure information and customer guidance, this may also incorporate deals and coupons to help stimulate in-terminal shopping.
-Enhancing and expediting airport security via the use of biometric data and blockchain technology. Such means of improving digital recognition can save up to 90% of time taken, compared to manual document checks.
-Implementing real time asset monitoring. Smart Airport asset management systems use IoT technology to identify critical points in infrastructure. This will help generate predictive alerts and facilitate decision making, ultimately improving efficiency.
The need for a co-operative approach
Ambition within the aviation sector may be strong, but in order to prove effective it must be truly industry-wide. The above advances are heavily reliant upon the development of physical and digital infrastructure, which will test the full breadth of the industry.
The challenge of evaluating which technologies are worth the investment will be key to the industry's success. Airport owners will need to make the right decisions, and they'll need community backing to do so.
It's important to recognise that airports, by their nature, involve a multitude of stakeholders. Operators, authorities, security, commerce, passengers, and local residents all have a role to play. The successful implementation of new technologies will be dependent on effective dialogue between each of these players.
Think, too, of contractual considerations, approval of technical specifications, and the sourcing of investment. All of which must be developed alongside the technology itself in order to keep pace and prove commercially viable.
In short, the industry knows what it needs to do. But the details are complex and plentiful. It's our job to advise investors on the current and future feasibility of new technologies within the sector. In order to do so, we must understand fully the challenges and risks associated with such new developments. A thorough, balanced, and comprehensive appreciation of the landscape is essential to determining industry-wide success as the world of aviation continues to grow in the years to come.